Better customer service; quick, contactless payments and processing; greater store associate versatility — there are lots of reasons for small and medium-sized businesses to use mobile point of sale (mPOS) solutions. But choosing the best mPOS option for your business in a fast-changing world can seem like an overwhelming task. As you search for the right solution, answering these questions can help narrow your options.
How will this solution better serve your customers?
With mobile devices, your staff can freely roam the sales floor while also serving customers. They can use tablets to check inventory, suggest cross-sells and upsells and ring up sales. That freedom also allows customers to check out even faster and receive the personalized service they want.
Read also: Digital Transformation: Separating The Average From The Exceptional In 2021
Ensure the solution you choose improves customer service in reliable and obvious ways. Do you run a small store with limited staff? An mPOS system frees you from having a stationary register, so you can redesign the store space to showcase and sell more merchandise while redirecting in-store flows to maximize social distancing.
Can you use mobile devices that match your business type?
Do you work outside, such as at farmer's markets or festivals? Do your employees meet customers at their homes or places of business? If so, you may need a rugged mobile device, like the Samsung Galaxy Tab Active Pro or XCover Pro, for your mPOS. Rugged tablets are designed to work in dusty or wet conditions and survive drops.
How mature is your in-store mobility?
Evaluate your retail mobile initiative to learn how it can better support great customer experiences. For devices used in the field, it's also important to look for built-in security for always-on protection. For example, the Galaxy Tab Active Pro allows facial recognition and a fingerprint sensor to make it easier for only authorized employees to access the device. It also offers defense-grade security and close integration with leading mobile device management (MDM) solutions.
Read also: Zambia Micro-Lending Startup Receives $650 000 Investment
---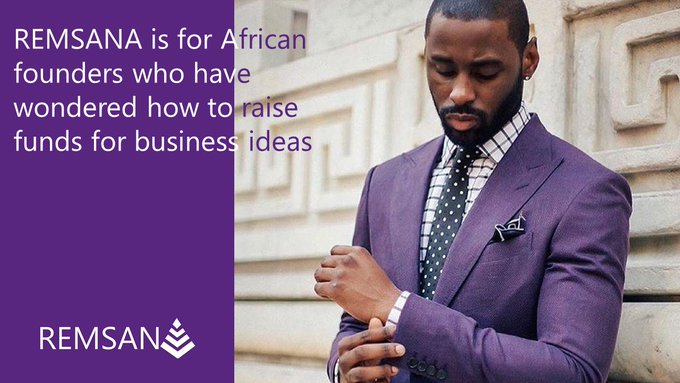 Click here to find out more!
Can your business go paperless?
Going paperless provides many benefits for your retail business. In the back office, you can modernize processes, eliminate redundant data entry and save money on paper and ink. With an all-digital workflow, you no longer need physical file storage or shredding services. Employees can focus on customer service rather than on printing, scanning and filing papers.
On the store floor, the same devices you use for mPOS can also enhance inventory management, so associates can perform cycle counts, inventory and e-commerce support digitally, instead of printing count sheets. Look for an mPOS platform that offers integrated inventory management support.
Will this solution improve your cash flow?
For every business, cash flow is crucial. Before choosing an mPOS solution, understand how quickly you get paid and if there are added costs for faster payments. There are mPOS vendors that allow same-day funding at no additional cost to you, while some charge a percentage of your total transactions. With standard same-day funding, funds transfer from your merchant account to your bank account quickly and without the added fees.
Read also: Ghanaian Fintech Startup ZeePay Secures $940k Seed Funding From VC GOODsoil
How quickly can you reach customer service?
No small business can afford to lose time to a tech issue, especially when you're trying to close a sale. Look for mPOS vendors that offer live support that you can reach quickly, 24/7. This is a critical feature especially when your sales occur outside of standard business hours or if you must work across multiple time zones. Some vendors also include training to help you and your team get up to speed quickly on using the mPOS solution.
Does the solution enable social distancing?
Popular pre-COVID payment trends like proliferating self-checkout and virtual payment capabilities are now precautionary necessities in brick-and-mortar retail. Some POS vendors, like eHopper, support online ordering and contactless digital menus that enable customers to minimize personal interactions for their safety and comfort. Quick, contactless payments also move in-store traffic along more quickly, allowing you to bring more consumers through your doors while maintaining a reduced capacity.
Read full article here
---
GetFundedAfrica's mission is to uplift people and economies in Africa through entrepreneurship; helping companies find funding, grow, create jobs and solve society's greatest challenges
GFA Attract, GFA Mentorship Program & Application Portal For Funding
Would you like to be an impact mentor?
The African continent is going through a revolution driven by its startups. Your experience could help develop the next Facebook, Google or Netflix. You can be part of this story by volunteering your time to mentor an African startup. Apply Here
GFA Attract Interview With Mostafa Khaled Abdel Akher (Entrepreneur Edition)
In this episode of GFA Attract (Entrepreneur edition) we interviewed, Mr. Mostafa who graduated from the German University in Cairo in 2013, where he received a B.A degree in Management Technology with double core majors in Economics and Innovation. Mostafa now works with Makwa. An Egyptian startup focused on innovation, Makwa aims to offer convenience in the dry clean & laundry sector, through the application of digital technology. Watch Here
Apply For Funding
GetFundedAfrica provides equity capital from $1,000 to $50,000.
For larger amounts (Above $50,000)
we organize syndicated funding rounds of up to $500,000.
Apply Here
Follow Us
"Business is always a struggle. There are always obstacles and competitors. There is never an open road, except the wide road that leads to failure. Every great success has always been achieved by fight, every winner has scars. The men who succeed are the efficient few –they are the few who have the ambition and will-power to develop themselves. So choose to be among the few today." – Chris Kirubi, Centum Investment, Kenya