Nigeria's fast growing print-on-demand startup, Kiakiaprint has taken the bull by the horn in the quest for expansion beyond the African continent with their eyes on the American continent by going live in the North American countries of Canada and the United States. The expansion news in July 2020 coincided with the startup's partnership with online design and publishing company, Canva. Kiakiaprint's deal with Canva gives its Nigerian and South African customers options to either upload a design, hire a designer on the platform, or use Canva's designs before printing.
Customers in South Africa and Nigeria have access to 9 and 19 product catalogues on the site, respectively. However, the numbers currently stand at 8 and 13 for Canada and the US, respectively. These products range from business cards and stationery to custom mugs and hoodies. In June 2020, Canva raised $60 million to reach a $6 billion valuation.
Read also: How A Tech Startup Can Thrive During A Crisis
The Australian-based online design company is a global business with more than 30 million users. However, it has sought to break into the US offline market to target small business owners and customers. To achieve this, the eight-year-old startup partnered with FedEx Office and then Office Depot, a wholly-owned subsidiary of The ODP Corporation. It wasn't until two weeks after the latter partnership that Canva joined forces with Kiakiaprint to consolidate its global position by bringing African small business owners onboard.
The CEO and co-founder of Kiakiaprint, Tunde Ademuyiwa, Kiakiaprint CEO, said that the startup wanted to go global after the partnership and expansion. And though the team didn't think it would happen so soon, the Canva partnership opened their eyes to the possibilities sooner. "As at when we spoke, this was not planned for, but we thought this was something we could look at eventually. We have technology that anybody in the world can use, so we felt let's get out there and capture real value."
Read also: 6 Factors Standing In The Way Of Expanding Your Business
---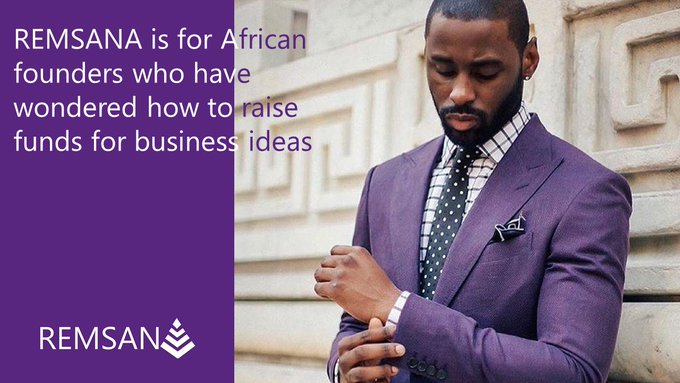 Click here to find out more!
Analysts say that the global print industry is estimated to be worth more than $800 billion. But, the global market for online printing is smaller, estimated at almost $1 billion this year amidst the COVID-19 crisis. That being said, the individual markets of the US and Canada are larger than the two African countries combined as the US accounts for over 29.5% of the global online printing market. Ademuyiwa argues that the learning curve for the use of eCommerce and online printing was also a factor in expanding to these areas. People in the US and Canada actively use Canva and are familiar with the basics of online printing.
But that's not the case in Africa. The startup's recent analysis shows that people who use its platform in Nigeria and South Africa are mainly elites. Ademuyiwa compares this to the US and other developed markets where he claims everyday people are conversant with online printing. "I just feel that the market is still very small for our potential. We have a world-class site, and we can pretty much compete with any company in the US in terms of technology. We believe that we have the talent to succeed anywhere," he claims.
Although the CEO says Nigeria's eCommerce market isn't growing as much as he'd like, the startup recorded impressive numbers during the pandemic as online orders during the lockdown exceeded pre-pandemic numbers. The expansion to the US and Canada will still see Kiakiaprint maintain its talent in Nigeria. This is despite establishing a US office currently overseen by one of the startup's co-founders, Bunmi Ade. The answer to how Kiakiaprint achieved its partnerships can be gotten from looking at its automation process.
Read also: Nigerian Tech Closes A Six-Figure Seed Round
To facilitate its expansion to South Africa, Kiakiaprint formed partnerships with local print companies in the country that offer similar high standards of print. This means the startup didn't need to establish a physical presence there. "It's the same platform, and that's the beauty of the scalability of the Internet. We don't have to do extra work and commit more resources than we have to expand. We don't have to do most of the weightlifting; we just have to make sure that the site is in order."
Read full article here
---
GetFundedAfrica's mission is to uplift people and economies in Africa through entrepreneurship; helping companies find funding, grow, create jobs and solve society's greatest challenges
GFA Attract, GFA Mentorship Program & Application Portal For Funding
Would you like to be an impact mentor?
The African continent is going through a revolution driven by its startups. Your experience could help develop the next Facebook, Google or Netflix. You can be part of this story by volunteering your time to mentor an African startup. Apply Here
GFA Attract Interview With Mostafa Khaled Abdel Akher (Entrepreneur Edition)
In this episode of GFA Attract (Entrepreneur edition) we interviewed, Mr. Mostafa who graduated from the German University in Cairo in 2013, where he received a B.A degree in Management Technology with double core majors in Economics and Innovation. Mostafa now works with Makwa. An Egyptian startup focused on innovation, Makwa aims to offer convenience in the dry clean & laundry sector, through the application of digital technology. Watch Here
Apply For Funding
GetFundedAfrica provides equity capital from $1,000 to $50,000.
For larger amounts (Above $50,000)
we organize syndicated funding rounds of up to $500,000.
Apply Here
Follow Us
"Business is always a struggle. There are always obstacles and competitors. There is never an open road, except the wide road that leads to failure. Every great success has always been achieved by fight, every winner has scars. The men who succeed are the efficient few –they are the few who have the ambition and will-power to develop themselves. So choose to be among the few today."

– Chris Kirubi, Centum Investment, Kenya