South African-founded and based healthtech startup, Udok has raised R10-million in a seed round of funding from FinX Capital, a local venture capital firm.
As a Connected Care Platform offering virtual medical consultations, Udok will be utilising the funding to expand its offering across the country and further its partnership with Clicks Pharmacies.
The startup reports that the funding will enable locals to access an Udok virtual practice at nearly 200 Clicks Pharmacies across the country.
Read also: Uganda Approves US$575m Tullow Stake Sale To Total
Dr Petrus van Niekerk, founder, and CEO of Udok comments on the partnership with Clicks stores and how it will enhance access to medical care for South Africans.
"The company is proud to be appointed by The Clicks Group, the largest pharmacy retailer in South Africa, to deliver online consultations to their pharmacy clinics. This is a fundamental move towards making healthcare more convenient to South Africans and the rest of Africa."
Currently, Udok has built a 'smart patient queuing system' that is powered by AI and present within various Clicks Pharmacies across the country.
---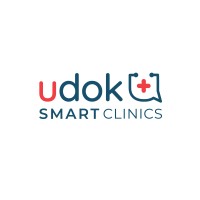 Udok
Founded in 2018 and located in Paarl, the healthtech startup has created patent and innovative technology that facilitates the delivery of online doctor consultations.
The platform focuses on patients and acts as a 'connected care app'.
The telehealthcare system allows for remote consultations between qualified medical practitioners and individuals, providing a real-time diagnosis via the use of one-of-a-kind developed technology. Using software and hardware, Udok is able to capture accurate medical information from its patients.
Users are also able to access advice, pharmaceutical prescriptions, remote admissions, and more via the digital platform simplifying access to effective healthcare.
Dr Van Niekerk explains that Udok's goal is to ensure that there is equal access to medical care for all.
"Our mission is to make healthcare accessible to everyone on this continent through the use of a smart device which can be the patient's own or with the help of a nurse" Dr van Niekerk added.
With the pandemic shining a stark light on the need for innovative healthcare measures, Udok has addressed this market with its product offering for South Africans.
How does it work?
The platform, which can be accessed via a smartphone device, has the following features for users:
Access to virtual and video-based consultations with a qualified medical practitioner.
Effective diagnosis via the use of specialised medical devices built into the platform
Immediate access to medical health records
There are no monthly costs involved in using the app and it offers a cost-effective way to access healthcare. Payments for consultations can be made via debit or credit card on the app.
Udok plans to launch an additional offering at its retail partner stores in the form of affordable lab testing. Currently, conventional labs offer a higher rate for lab testing for patients. This is another step in Udok's overall aim to bridge the gap between patient, provider, and the person paying.
Read full article here
---
GetFundedAfrica's mission is to uplift people and economies in Africa through entrepreneurship; helping companies find funding, grow, create jobs and solve society's greatest challenges
GFA Attract, GFA Weekly Recap & Application Portal For Funding
GFA Weekly Round- up Podcast

In this week's weekly round up podcast, Nichole discussed about the funding activity between September 28- October 2
Listen Here
GFA Attract Interview
Victor Boyle-Komolafe, the co-founder of Garbage In, Value Out (GIVO), a system that automates and digitises the collection, processing, and sale of recyclable materials. Watch Here
Apply For Funding
GetFundedAfrica provides equity capital from $1,000 to $50,000.
For larger amounts (Above $50,000)
we organize syndicated funding rounds of up to $500,000.
Apply Here
Follow Us
"Entrepreneurs have to learn the power of networking and the value of mentorship, as these are the things that most entrepreneurs take for granted. And also they must know that opportunities will not come to them; they have to go out there and create them by knocking on corporate doors with proposals. Personally, I am where I am because of a business mentor who changed the way I see things."

– Anda Maqanda, founder of AM Group in South Africa