Car subscription marketplace FlexClub has launched the 'Drive Now, Buy Later' model in partnership with an SA car rental company, Avis. The new subscription service allows locals to purchase cars in Mexico and South African markets.
The South African-founded automotive tech startup has created a platform that allows South Africans to purchase or rent vehicles at a subscription fee, which is all-inclusive of both insurance and maintenance.
Depending on the driving behaviour, subscribed members of FlexClub will receive a car that will decrease in purchase price over time.
Read also: Netflix Names Strive Masiyiwa To Its Board
In an official press release, Ramasela Ganda, CEO of Avis SA explains that the partnership with FlexClub addresses the need for transport solutions in South Africa.
"The Drive Now, Buy Later model is an innovative offering that comes at a time where customers are in need of flexible mobility solutions that cater to their ever-evolving needs. Avis South Africa is proud to be the first to partner with FlexClub on this subscription offering, as we Try Harder to continuously delight our customers".
The partnership combines the expertise of Avis, which allows members to buy a car seamlessly, and Flexclub, which aims to include over 700 000 SA customers in the market for personal cars every year.
Tinashe Ruzane, CEO and co-founder of FlexClub compares the new Drive Now, Buy Later model to the convenience and flexibility of Amazon.
"FlexClub is pioneering the most flexible way to get a car. We're creating a superior digital experience for customers that value their freedom. Imagine if getting your next car delivered to your door could be as simple as shopping on Amazon, with the flexibility to upgrade, downgrade, buy or return the car anytime at the tap of a button".
---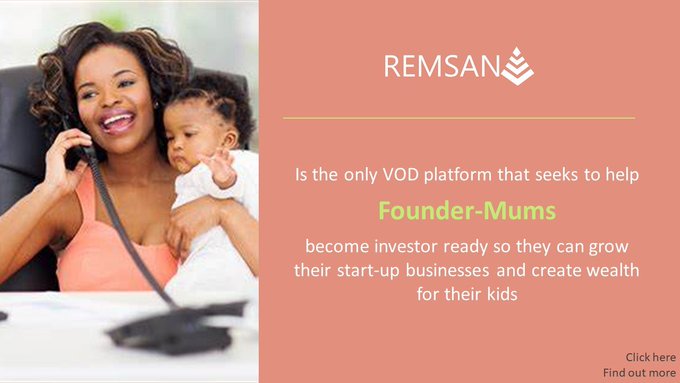 Click here to find out more!
FlexClub model‍
The development of the Drive Now, Buy Later model follows after the partnership between FlexClub and Uber in 2019. The partnership allowed FlexClub to provide commercial car subscriptions to South African and Mexican uber drivers. The success of the partnership resulted in the development of a new model.
‍Vehicle Partners, including existing car rental companies as well as fleet providers, use the marketplace offered on FlexClub to provide car subscriptions to commercial and private members in markets.
Consumer behaviour has drastically shifted due to the pandemic, causing eCommerce to accelerate in the automotive industry.
FlexClub's new digital subscription model closes the gap between car rental and auto retail companies as it offers an alternative to traditional car loans. The subscription gives members the opportunity to swap a vehicle, buy the car, or cancel their subscription at no additional cost.
Ruzane explains that Avis is the first major car rental brand to launch their car subscriptions to South African consumers through the FlexClub marketplace.
"We're thrilled to partner with a global car rental leader like Avis and support their venture into the car subscription space. We celebrate their appetite for innovation in these challenging times and are excited to welcome them on board as one of our Vehicle Partners. It's a great milestone to have them become the first international car rental brand to leverage our marketplace technology, launching car subscriptions for those seeking the flexibility to Drive Now, Buy Later."
FlexClub is a new digital distribution channel for car rental companies and fleet providers, assisting with member registration, payments, and vehicle delivery.
The new service model is only available to Johannesburg residents during this pilot as Avis aims to expand to nationwide coverage in the near future.
Read full article here
---
GetFundedAfrica's mission is to uplift people and economies in Africa through entrepreneurship; helping companies find funding, grow, create jobs and solve society's greatest challenges
GFA Attract, GFA Mentorship Program & Application Portal For Funding
Would you like to be an impact mentor?
The African continent is going through a revolution driven by its startups. Your experience could help develop the next Facebook, Google or Netflix. You can be part of this story by volunteering your time to mentor an African startup. Apply Here
GFA Attract Interview With Mostafa Khaled Abdel Akher (Entrepreneur Edition)
In this episode of GFA Attract (Entrepreneur edition) we interviewed, Mr. Mostafa who graduated from the German University in Cairo in 2013, where he received a B.A degree in Management Technology with double core majors in Economics and Innovation. Mostafa now works with Makwa. An Egyptian startup focused on innovation, Makwa aims to offer convenience in the dry clean & laundry sector, through the application of digital technology. Watch Here
Apply For Funding
GetFundedAfrica provides equity capital from $1,000 to $50,000.
For larger amounts (Above $50,000)
we organize syndicated funding rounds of up to $500,000.
Apply Here
Follow Us
"Business is always a struggle. There are always obstacles and competitors. There is never an open road, except the wide road that leads to failure. Every great success has always been achieved by fight, every winner has scars. The men who succeed are the efficient few –they are the few who have the ambition and will-power to develop themselves. So choose to be among the few today."

– Chris Kirubi, Centum Investment, Kenya