NIGERIA – Xend Finance, a tech startup, has launched the first decentralised finance (DeFi) platform that allows users to save and invest in stable currencies in the global market without the need for a traditional middle man in the country.
In addition, Xend has secured a US$1.5 million investment round from Binance Labs, Google Developers Launchpad, AU21 Capital, Ampifi VC, JUN Capital, TRG Capital, and Matic Co-founder, Sandeep Nailwal.
Read also: South African Fintech Startup FinChatBot Secures $1.6m To Explore Markets In Europe And West Africa
In an official press release, Kenzi Wang, Partner at AU21 commends the Xend Finance team for building their network to infiltrate into the finance industry.
"Along with Google, we were very impressed with the team at Xend Finance. They've already built a network of 55 000 users and are tackling a trillion-dollar industry that is perfectly suited for DeFi disruption. The Xend Finance product protects people's savings in developing countries by giving them access to stable currencies on the global money market," Kenzi said.
"The Xend Finance product protects people's savings in developing countries by giving them access to stable currencies on the global money market."
Kenzi Wang – Partner, AU21
The Xend Finance platform gives users the opportunity to create their own credit unions as well as cooperatives which will allow them to earn up to 15% annual percentage yield on their savings.
Aronu Ugochukwu, CEO of Xend Finance explains that the company uses technology that eliminates drawbacks presented in other credit unions.
---
"Traditional credit unions have a number of limiting drawbacks, including only 1% annual percentage yield returns. Unlike credit unions, Xend Finance is not limited by geographic location, low liquidity, or absence of deposit insurance. Our groundbreaking technology fixes these problems and is safe, secure, open to all, and transparent," said Aronu.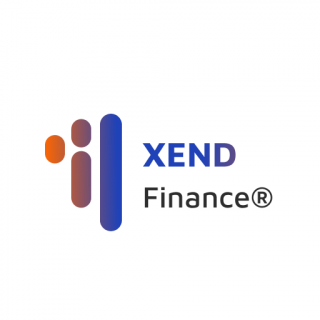 Xend Finance is a platform that offers tools to members that will contribute to the building of a decentralised financial credit union. The platform was founded in 2019 by Chima Abafor, Chibuike Aguene, and Ugochukwu Aronu.
Xend Finance is the first company out of Africa to build on Binance Smart Chain.
Shi Khai Wei, Chief Operating Officer at LongHash Ventures solidifies their support in Xend Finance as a company that creates innovative solutions to accelerate the financial system.
"Xend Finance is an ambitious progression from the impressive suite of services already offered to SMEs such as payments, inventory management, and business intelligence," said Khai.
"As a leading blockchain accelerator, we are always excited to support teams who work towards solving real pain points and building a more inclusive financial system. As blockchain spurs financial inclusion around the world, Xend Finance is beyond doubt part of the vanguard to wrought change."
Read full article here
---
GetFundedAfrica's mission is to uplift people and economies in Africa through entrepreneurship; helping companies find funding, grow, create jobs and solve society's greatest challenges
Guest Contribution, GFA Attract & Application Portal For Funding
Guest Contribution: Disruptive Digital Solutions Is Rewiring The DNA Of Banking
Imagine a bank whose customers can tap on a wearable device to make a payment, regularly receive updates on changes they could make to their investment portfolio through AI-generated insights. Read more
GFA Attract Interview
Victor Boyle-Komolafe, the co-founder of Garbage In, Value Out (GIVO), a system that automates and digitises the collection, processing, and sale of recyclable materials. Watch Here
Apply For Funding
GetFundedAfrica provides equity capital from $1,000 to $50,000.
For larger amounts (Above $50,000)
we organize syndicated funding rounds of up to $500,000.
Apply Here
Follow Us
One thing I always tell myself and made my philosophy is to admit when I need help and I always find somebody to help. It's crucial to admit it when you are wrong and never make the same mistake again.

— Nkemdilim Begho, Future Software Resources Limited, Nigeria.