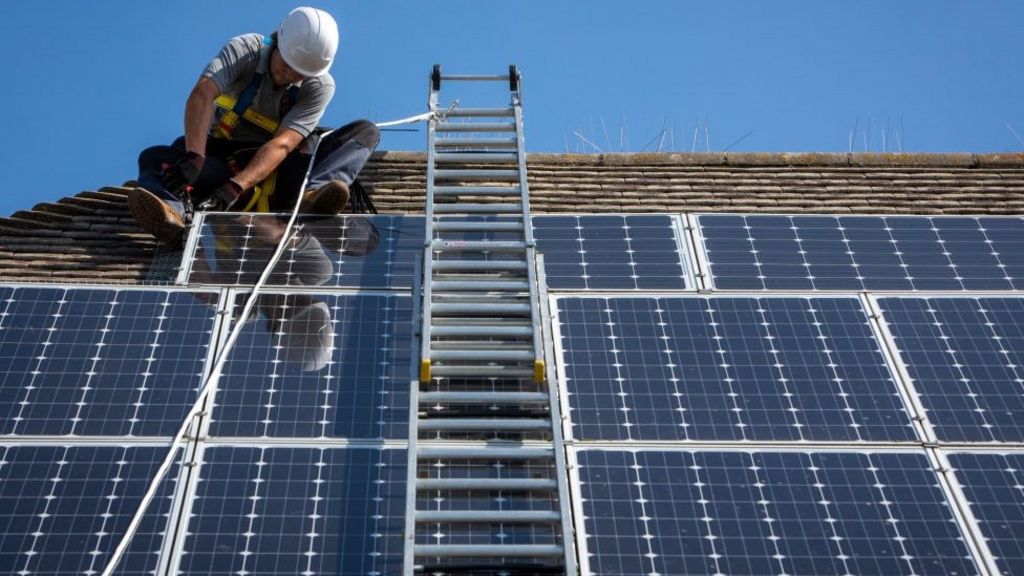 ZAMBIA – Africa GreenCo Group, conjunction with its Lusaka-based operating company GreenCo Power Services (GreenCo), have announced an investment of $1.5 million by Denmark's Investment Fund for Developing Countries (IFU) and Private Infrastructure Development Group's InfraCo Africa (InfraCo).
The investment completes GreenCo's operational establishment in Lusaka as an intermediary renewable energy buyer/supplier and power services provider and is a precursor to the 2021 capitalisation of their credit support for Independent Power Producers (IPPs).
"The operationalisation of GreenCo is a great example of national action, and indeed international cooperation, as we strive to deliver affordable energy for all. Notwithstanding the current global economic uncertainty due to the COVID-19 pandemic, it is important that we plan for the future, one where renewable energy helps drive sustainable social and economic growth in Zambia," Zambian minister of energy, Matthew Nkhuwa said.
The renewables company underlined that its transformative role is to mobilise significant private sector investment for renewable energy, to strengthen the national and Southern African Power Pool (SAPP) electricity markets, and to facilitate a shift away from the current single buyer model.
The region has great renewable energy potential and is in urgent need for more energy generation to support economic recovery and provide clean and affordable energy to its citizens.
Read also: SAS Healthcare Webinar: Driving Intelligent Public Health Decisions through Data
GreenCo says its model offers key innovations in the architecture of the electricity market and achieves better value – with more electricity generation and improved security of supply – in partnership (rather than in competition) with established industry players.
---
Commenting on the development, Alexander Chiteme, minister of national development planning, said: "Today, we need true paradigm shifts toward low-emission and climate-resilient sustainable development in order to reduce the negative impacts of climate change on sustainable development and growth of Zambia and the Southern African region. 
"We are delighted to be working with GreenCo and a number of Zambia's key cooperating partners to ensure that new business models, innovation and systemic change is delivered on the ground and felt by those most in need. Through this model we can attract the significant amount of funding required to harness Zambia's abundant renewable energy resources," Chiteme added.
"GreenCo is an innovative business model providing a solution that can reduce the financial risk when investing in renewable energy and consequently pave the way for more private investors, which are highly needed if Africa is to succeed in delivering affordable and green energy for all"
Torben Huss – CEO, IFU
Gilles Vaes, InfraCo Africa's CEO, added: "GreenCo's initiative of intermediary power off taker and power trading company is highly innovative and will help the Zambian electricity sector prepare for the future, working together with ZESCO and other key sector stakeholders. The challenges of developing new renewable electricity production in Zambia are great and will require the combined efforts of initiatives such as GreenCo. We look forward to working with GreenCo in helping it to become operational."
GreenCo assured that together with its investors, they are focused on supporting the government of Zambia, as well as the governments of other countries in the SADC region, in the opening of their electricity markets.
The company's operations will contribute towards the implementation of the Government of Zambia's vision for the electricity sector as set out in the National Energy Policy 2019 and subsequent new energy sector legal and regulatory framework.
This represents an important step in scaling-up renewable energy investment to help mitigate climate change, improve security of supply, and increase efficiency in the power sector.
Managing director of ZESCO, Victor Mundende said: "Innovative solutions such as GreenCo could play an important part in providing alternative offtaker participation in the Zambian ESI, to make new generation projects more easily bankable whilst encouraging the maturation of electricity markets to encourage electricity trade. We look forward to working with GreenCo to deliver a mutually beneficial business model."
CEO of GreenCo, Ana Hajduka, added: "We would like to take this opportunity to thank the government of Zambia, our industry partners and particularly IDC, for their leadership role to date. Our sincere gratitude goes to ZESCO, the department of energy, ERB, OPPPI, the Zambian NDA/MNDP and EAZ, and the funders who have supported GreenCo to this point. Their continued support, plus the investments made by IFU and InfraCo Africa are invaluable for the future success of GreenCo. We commend our investors' continued support of a partnership that delivers clean and affordable electricity to Zambia and, on the expansion of GreenCo's activities, to the region."
Read full article here
---
GetFundedAfrica's mission is to uplift people and economies in Africa through entrepreneurship; helping companies find funding, grow, create jobs and solve society's greatest challenges
Guest Contribution, GFA Attract & Application Portal For Funding
Guest Contribution: Disruptive Digital Solutions Is Rewiring The DNA Of Banking
Imagine a bank whose customers can tap on a wearable device to make a payment, regularly receive updates on changes they could make to their investment portfolio through AI-generated insights. Read more
GFA Attract Interview
Victor Boyle-Komolafe, the co-founder of Garbage In, Value Out (GIVO), a system that automates and digitises the collection, processing, and sale of recyclable materials. Watch Here
Apply For Funding
GetFundedAfrica provides equity capital from $1,000 to $50,000.
For larger amounts (Above $50,000)
we organize syndicated funding rounds of up to $500,000.
Apply Here
Follow Us
"Business is always a struggle. There are always obstacles and competitors. There is never an open road, except the wide road that leads to failure. Every great success has always been achieved by fight, every winner has scars. The men who succeed are the efficient few –they are the few who have the ambition and will-power to develop themselves. So choose to be among the few today."

– Chris Kirubi, Centum Investment, Kenya