A new streaming service, Hissbox, has launched a grant funded by the (HDFF) which gives producers up to $25,000 in funding for the production of TV series, feature films, and documentaries.
Hissbox aims to focus on "telling the untold stories" and with the new grant, it is on the hunt for incredible stories to share via its platform.
Founded by Nigerian born, L.A based serial entrepreneur Chinecherem Ez, the platform offers over 400 pieces of content including world-class originals, blockbuster films, series, documentaries, and much more.
Read aslo; Bitcoin's 'Quiet Boom' In Africa
Commenting on the current offering of streaming services, Ez explains what makes Hissbox different.
"The concern with streaming services today is that despite an extensive volume of offerings, there is still a lack of diversity in available content. We are very excited to say that Hissbox is here to fill this gap. Our focus from inception has been a platform where everyone can find content that reflects their uniqueness. We are telling, sharing, and searching for exceptional stories from every corner of the world; there is a waiting audience for those stories and Hissbox will reflect that reality," she said.
How to apply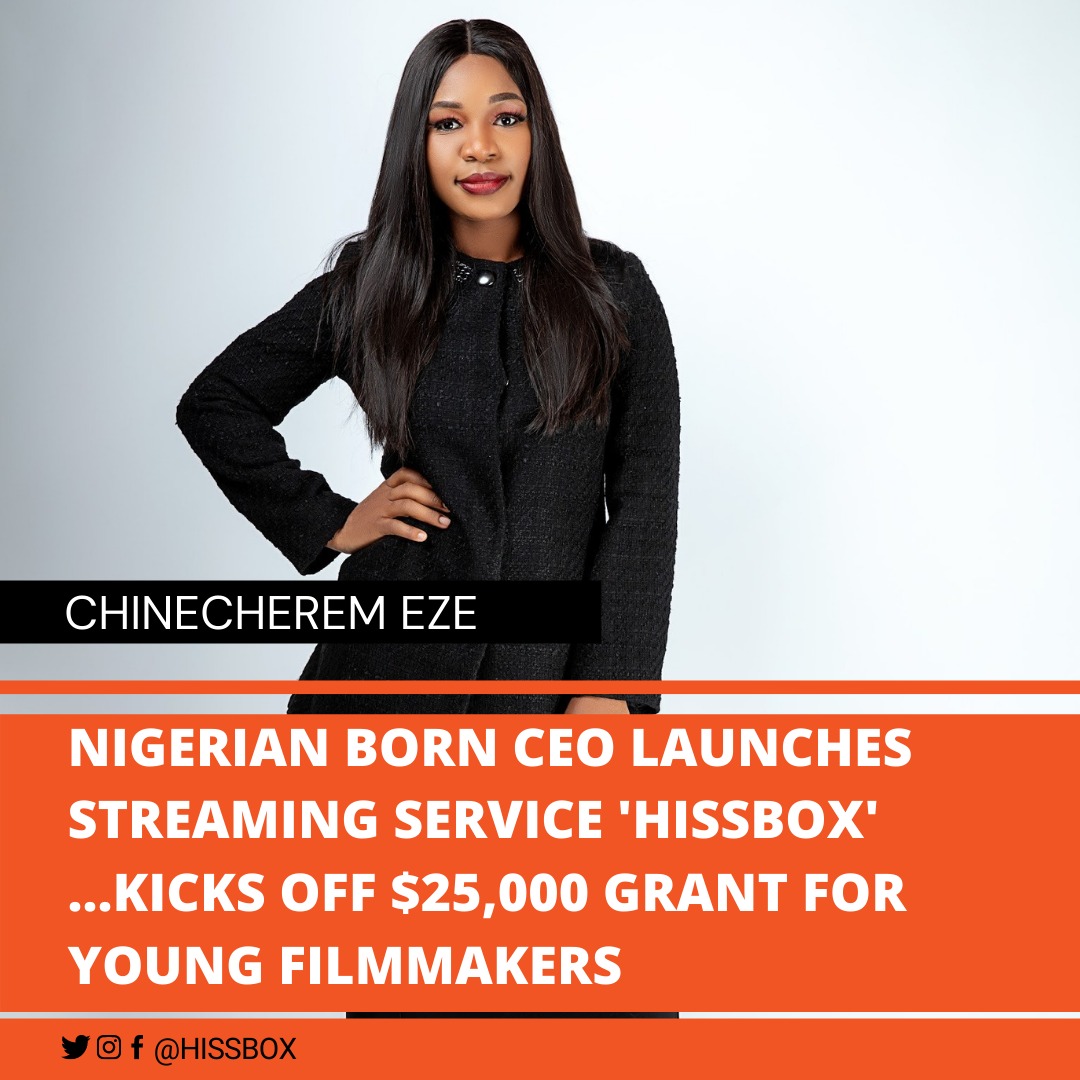 The HDFF will be looking for filmmakers from diverse backgrounds with emphasis that stories are expected to be exceptional. This means that the stories feature creative risks, which inspire dialogue, and are rarely seen on public media. The grant will apply to applicants from around the world including South Africa.
You are eligible to apply if you:
Own 100% of the copyright of your production and maintain editorial control of the story.
Are not employed as a producer or director by a broadcast entity or film studio.
Have a previous film or television production experience in a principal role: director, producer, etc. Students are not eligible.
Have not previously applied for the HDFF funding within the funding quarter– we won't review projects or submission from filmmakers with
projects already under consideration.
A citizen or legal resident of any country – age 18 or older.
---
Applicants must prepare a three paged treatment, previously completed work to link to a film publicly exhibited or distributed. The application must reflect experience in filmography and more. 
More information about the grant can be found online.
In an official press statement, Hissbox explains that they aim to make a difference in the industry of film by supporting filmmakers.
"The platform aims to change the narrative of how stories are told by funding original content, collaborating and networking with industry leaders, filmmakers and relevant organizations"
Read full article here
---
In this episode of GFA-Attract, we discuss with Kennedy Mubita, Nairobi based Venture Capital Lead for Africa & Middle east at SC Ventures, the venture capital arm of Standard Chartered Bank. SC Ventures is a $100 million fund focused on FinTech investments.
GetFundedAfrica's mission is to uplift people and economies in Africa through entrepreneurship; helping companies find funding, grow, create jobs and solve society's greatest challenges
Follow Us