After station F in Paris and Algeria, Tunisian edtech startup GoMyCode is setting up in Casablanca through a new Hackerspace in the Kingdom, with the aim of expanding the Gomycode community throughout the MENA region and in Africa. This presence in Morocco comes as part of the startup's expansion process towards Africa, thanks to a fundraising of 850,000 dollars, in pre-series A, with a view to continuing its geographic expansion and strengthening its technological education platform.
"We have the same challenges in Tunisia and Morocco. There is a real skills gap between what companies ask for and what universities offer as talents and professions. Both countries also have high youth unemployment rates. We are therefore working to reduce this gap through our education model to train for the professions of tomorrow, "says Yahya Bouhlel, CEO of Gomycode.
Read also: Banque Misr Secures US$521m Credit Line From EIB To Support Local Private SMEs
Here Is What You Need To Know
The startup won the BIAT Bloom Masters competition in 2017 and was selected by the World Economic Forum as one of the 100 most innovative startups in the Arab world.
Gomycode ultimately wishes to develop its presence in the African and Middle Eastern market, where 42% of businesses are strongly impacted by digitization and where 65% of the workforce does not yet have the necessary skills in this area.
By 2030, the African Venture & Startup Funding Report 2018 estimates that the number of young people in Africa will increase by 42%. This will represent a market of young talents, for the majority unfamiliar with the digital evolution. In total, this market is made of 1.2 billion people, including 700 million under 25 years old.
---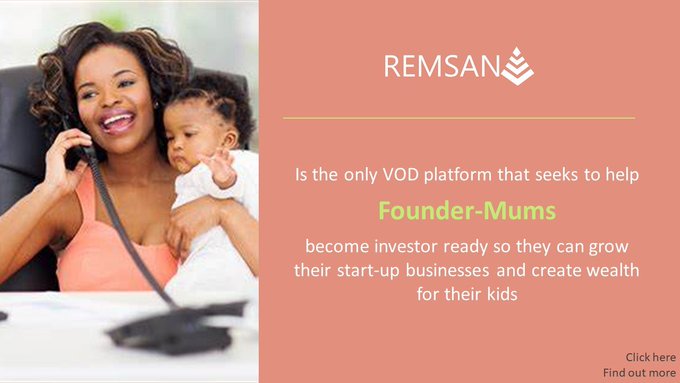 Click here to find out more!
A Look At What GoMyCode Does
Launched in 2017 by Yahya and Amine Bouhlel, GoMyCode wants to be the school of the 21st century providing training in web development, web development, video game development, Artificial Intelligence, Data science, UX Design, or even Business Intelligence intended for all. Generally, the GoMyCode educational platform gives students and teachers digital tools for training, content creation, skills management, technical assessment and training, independently on a wide range of skills, thus offering great flexibility to its students.
In addition to Tunis, Sousse and Sfax, GoMyCode has internationalized by opening its doors in Algiers and Paris, inside the prestigious Station F.
The startup also plans to launch its new hackerspaces in Egypt and Nigeria soon.
"We launched this business 3 years ago with an incredible team, and on a very fulfilling, difficult and unpredictable journey. We have built a business, trained more than 5,000 students, opened more than 4 sites, recruited a team of 62 full-time employees, built an educational platform and have and have had a strong impact on people's lives,'' co-founder Yahya Boulel said.
The startup also secured support from USAID in the launching launch the program, "Reskill, Upskill," an initiative intended to fight unemployment in Tunisia. The program seeks to help 2,000 young graduates actively seeking employment to benefit from a 4-month training course guaranteeing their professional integration into innovation professions.
"We continue day after day to develop our training offers by adapting to market demand, particularly to our network of partner companies. This matching between the training provided at GoMyCode and the demand on the employment market is very important for us, because beyond training, we really aimed to have a positive impact in the fight against unemployment by preparing as well as possible, young people — like the not so young — generations for the jobs of tomorrow, "concluded the CEO of GoMyCode, Yahya Boulel.
Read full article here
---
GetFundedAfrica's mission is to uplift people and economies in Africa through entrepreneurship; helping companies find funding, grow, create jobs and solve society's greatest challenges
GFA Attract, GFA Mentorship Program & Application Portal For Funding
Would you like to be an impact mentor?
The African continent is going through a revolution driven by its startups. Your experience could help develop the next Facebook, Google or Netflix. You can be part of this story by volunteering your time to mentor an African startup. Apply Here
GFA Attract Interview With Mostafa Khaled Abdel Akher (Entrepreneur Edition)
In this episode of GFA Attract (Entrepreneur edition) we interviewed, Mr. Mostafa who graduated from the German University in Cairo in 2013, where he received a B.A degree in Management Technology with double core majors in Economics and Innovation. Mostafa now works with Makwa. An Egyptian startup focused on innovation, Makwa aims to offer convenience in the dry clean & laundry sector, through the application of digital technology. Watch Here
Apply For Funding
GetFundedAfrica provides equity capital from $1,000 to $50,000.
For larger amounts (Above $50,000)
we organize syndicated funding rounds of up to $500,000.
Apply Here
Follow Us
"Business is always a struggle. There are always obstacles and competitors. There is never an open road, except the wide road that leads to failure. Every great success has always been achieved by fight, every winner has scars. The men who succeed are the efficient few –they are the few who have the ambition and will-power to develop themselves. So choose to be among the few today."

– Chris Kirubi, Centum Investment, Kenya