No region of Africa has seen as much investment in its fashion e-shops as North Africa, and particularly Egypt. In 2020 alone, about seven major deals were closed on fashion startups in the region, at least six of them in Egypt. This trend is uncommon in the startup ecosystems of Sub-saharan Africa. In fact, apart from Afrikrea, an Ivory Coast-based startup, whose ecommerce platform has a fashion section, and which recently raised $1 million in funding, it is very rare to see a startup exclusively built for fashion raise investments from venture capital firms as well as other types of investors in other parts of Africa. What, therefore, explains these funding trends? Below are some hints:
S/N
NAME OF STARTUP
BASE COUNTRY OF OPERATIONS
AMOUNT OF INVESTMENT
YEAR OF INVESTMENT
INVESTORS
1
Brantu
Egypt
$1 million (Series A)
2O20
Sawari Ventures
2
La Reina
Egypt
Undisclosed (6-figure);
$1 million
2020;
2018
500 Startups; Algebra Ventures and a host of other angels.
3
Dabchy
Tunisia
$300,000
2020
500 Startups; Flat6Labs; Saudi Venture Capital Company (SVC); Khobar-based Vision Ventures; Daal; a group of angel investors.
4
Jilatee
Egypt
Between $31,000 and $46,000
2020
Flat6Labs
5
Dresscode
Egypt
Undisclosed (6 figure)
2020
Egypt Ventures
6
Garment IO
Egypt
$450,000
2020
Egypt Ventures; 500 Startups (Via 500 Falcons Fund)
7
Glamera
Egypt
$250k Undisclosed;
(6-figure seed)
2019;
2020
Unnamed Saudi Investor; Dual Gate Investment Holding
What Is Common To All These Investments So Far?
Fashion is the underlying motive, but looking under the layers, there are strands of insights to be gleaned from the investments, the most striking of which is that virtually all of the startups are focused on women's fashion needs. One strong example in this direction is the startup Brantu which pivoted away from Elprices in 2018 following the latter's failure in that year. Elprices, before its failure, was mostly an ecommerce platform. However, while Brantu displays fashion brands for outright purchase on its platform, and another Egyptian fashion startup La Reina combines both outright sales and rental, both target Egyptian women. Dresscode, another Egyptian fashion startup, also sells exclusively to women. Even Tunisia's Dabchy sells exclusively to women and kids.
Another insight is that the startups' core product offerings revolve around clothing and beauty. Other additional offerings such as health, salons, spas, gyms, diet, etc may be on display on the platforms, but the startups' major stocks in trade are clothing and beauty. This is particularly true for Glamera. Apart from facilitating appointment bookings for beauty and health services, the startup also extends such services to salons, spas, gyms, and diet and dental clinics.
Lastly, the greatest point of intersection of interests for most of the startups seems to be that they focus on connecting local brands with end users. Egypt's textile industry is culturally rich and unique. This is, perhaps, where the startups derive their strengths from, in the face of the harmful effects of globalisation, especially the increasing infiltration and preference for foreign brands over local brands in most African countries. This point was particularly noted by Ali Zakaria, Managing Partner and co-founder at Dresscode during the startup's last fundraise in August this year.
"We have managed to reach 9000 monthly recurring users without any funding," Zakaria was quoted as saying.
"For many years [Egyptian] consumers lacked affordable, durable products to depend on rather than imported products, that are usually expensive and not the best quality," he added.
Read also: A Bank In Every Pocket
---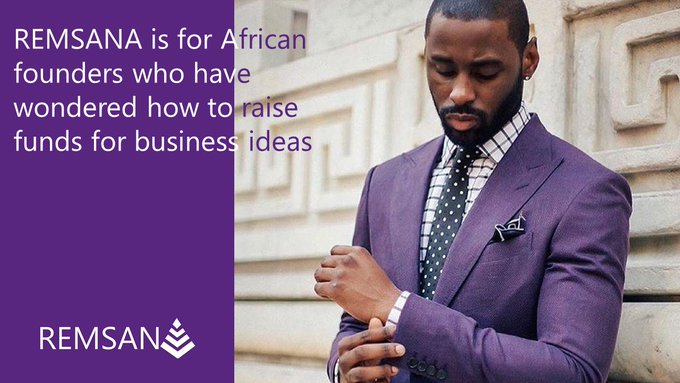 Click here to find out more!
Why Is North Africa's Women Fashion, Therefore, So Attractive To Investors?
Perhaps one memorable way to digest the continuing rise of the women fashion startup ecosystem in Egypt is by remembering the success story of Okhtein, a women-led startup which is purportedly the personal brands of Egypt's First Lady Entesar el-Sisi and popular singer Beyonce. So successful is the Okhein brand that it is now a strong match for popular Italian bag brands.
"It feels very empowering [after] many people told us at the very beginning that Made in Egypt products won't stand a chance next to high-end fashion Italian brands, and that if we want retailers and people to trust our products, it needs the Made in Italy label," Okhein's founders Mounaz and Aya Abdel Raoul told Al Arabiya English.
"Four years later, we managed to prove them wrong and have our products displayed on the same shelf as the Italian designers brands," they said.
This is, therefore, what fashion startups in Egypt are capitalising on. In other words, apart from collating locally made clothing for local consumers, the fashion startups are also helping to shoot North Africa's rich textile craftsmanship to the world.
"We're pleased to back the team behind Dabchy and make this our first investment into the Tunisian market, " says Hasan Haider, a partner with 500 Startups, during Dabchy's last fundraise. "What the team have managed to achieve so far has been amazing, and we look forward to Dabchy continuing to lead the way for used fashion online in North Africa. There is a significant market need and demand for the product, and that has already been demonstrated by their traction so far."
According to the Ready-made Garments Export Council, Egypt's apparel industry, for instance, contributes 3 percent to the country's gross domestic product, represents 15 percent of non-oil exports, and employs 33 percent of the industrial labor force. Egypt also has more than 2,500 apparel factories and it is considered to be the first sector in terms of the labour force, which recorded 1.5 million workers, 50 % of which are women. With about $1.6 billion exports in 2018, the apparel sector is the country's most important industrial sector.
Read full article here
---
GetFundedAfrica's mission is to uplift people and economies in Africa through entrepreneurship; helping companies find funding, grow, create jobs and solve society's greatest challenges
GFA Attract, GFA Mentorship Program & Application Portal For Funding
Would you like to be an impact mentor?
The African continent is going through a revolution driven by its startups. Your experience could help develop the next Facebook, Google or Netflix. You can be part of this story by volunteering your time to mentor an African startup. Apply Here
GFA Attract Interview With Mostafa Khaled Abdel Akher (Entrepreneur Edition)
In this episode of GFA Attract (Entrepreneur edition) we interviewed, Mr. Mostafa who graduated from the German University in Cairo in 2013, where he received a B.A degree in Management Technology with double core majors in Economics and Innovation. Mostafa now works with Makwa. An Egyptian startup focused on innovation, Makwa aims to offer convenience in the dry clean & laundry sector, through the application of digital technology. Watch Here
Apply For Funding
GetFundedAfrica provides equity capital from $1,000 to $50,000.
For larger amounts (Above $50,000)
we organize syndicated funding rounds of up to $500,000.
Apply Here
Follow Us
"Business is always a struggle. There are always obstacles and competitors. There is never an open road, except the wide road that leads to failure. Every great success has always been achieved by fight, every winner has scars. The men who succeed are the efficient few –they are the few who have the ambition and will-power to develop themselves. So choose to be among the few today."

– Chris Kirubi, Centum Investment, Kenya