In 2018, when Belal El-Megharbel walked away from a flourishing career at Careem, a Middle East ride-hailing pioneer, his family was stunned. It wasn't the first time he had turned his back on a promising opportunity; he had left the family business years earlier while on a quest to "take a different route". His relatives still hoped he would fall back into the family business and work alongside his 24 cousins, but El-Megharbel had other plans. He wanted to build a digital platform to manage procurement and delivery of grocery products to mom-and-pop shops in Egypt.
As part of the early team at Careem, he saw "how one can build a huge tech company [in] the Middle East". That knowledge – and the clear need for better supply chains in Egypt – stirred him to action. He saw how inefficiencies in the food and grocery market resulted in delays and added expenses. "Small shops in Cairo had to go through six or seven layers [before the product reached the consumer] – shipping, unboxing, determining product quality and setting base prices," he said.
Read also: Top Tech Tools For Entrepreneurs
Against this backdrop, El-Megharbel saw an opening for a technology platform that would reduce the cost and complications of doing business. In 2018, he teamed up with Mohamed Ben Halim and formed the e-commerce marketplace MaxAB to connect informal food and grocery sellers – the micro-retailers who make up 90% of the grocery market – with suppliers.
It was a modest beginning. "We started off completely offline out of a small warehouse on the outskirts of Egypt's sprawling capital. It was so remote many people didn't know how to get there. We began by selling bits and pieces of [grocery] cases to these faraway neighbourhoods that don't have access," said El-Megharbel, now the CEO.
Read also: Innovation Strategy – Tactics Top Brands Use To Boost Their Organizational Growth
---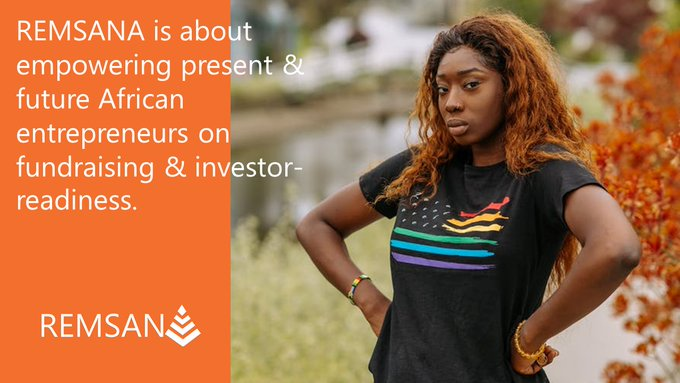 Click here to find out more!
Business picked up fast, and the MaxAB platform now features 22,000 retailers who sell everything from dairy products to laundry detergent. Price transparency is a big plus for shops that can now also order stock online and access credit facilities. Suppliers and brands benefit, too. With the data from MaxAB, they are able to predict demand and make informed purchasing decisions, which prevent them from overstocking slow-moving goods and save them money. Just 10 months after its founding, MaxAB had already secured $6.2 million from investors across the globe – among the largest seed funding amounts raised by a Middle Eastern startup.
As the company grows its client list and technical capacity, it has also expanded its delivery fleet. Every day, 250 trucks are loaded with food and other products before criss-crossing the hot, noisy, and crowded streets of Cairo on their way to mom-and-pop shops across Egypt – many of which are in underserved areas.
Read also: How Small Businesses Can Get Maximum Value From Mobile
Operating MaxAB hasn't always been a smooth ride for El-Megharbel, who knew that there was no room to be average: "In the distribution business, you cannot be a medium-sized distributor. You're either going to make it or die very quickly. There is nothing in between."
But to make it, MaxAB needed talented people, and that posed a challenge he's still trying to solve. "I think our role as entrepreneurs is to figure out a way to exponentially grow the talent pool that we have with the right skill set and the right attitude," he said. "People are the most important [part of] whatever we're doing. Our next goal is to complete the foundation for growth, and that means ensuring that we have the right people solving the right problems.''
Read full article here
---
GetFundedAfrica's mission is to uplift people and economies in Africa through entrepreneurship; helping companies find funding, grow, create jobs and solve society's greatest challenges
GFA Attract, GFA Mentorship Program & Application Portal For Funding
Would you like to be an impact mentor?
The African continent is going through a revolution driven by its startups. Your experience could help develop the next Facebook, Google or Netflix. You can be part of this story by volunteering your time to mentor an African startup. Apply Here
GFA Attract Interview With Mostafa Khaled Abdel Akher (Entrepreneur Edition)
In this episode of GFA Attract (Entrepreneur edition) we interviewed, Mr. Mostafa who graduated from the German University in Cairo in 2013, where he received a B.A degree in Management Technology with double core majors in Economics and Innovation. Mostafa now works with Makwa. An Egyptian startup focused on innovation, Makwa aims to offer convenience in the dry clean & laundry sector, through the application of digital technology. Watch Here
Apply For Funding
GetFundedAfrica provides equity capital from $1,000 to $50,000.
For larger amounts (Above $50,000)
we organize syndicated funding rounds of up to $500,000.
Apply Here
Follow Us
"Business is always a struggle. There are always obstacles and competitors. There is never an open road, except the wide road that leads to failure. Every great success has always been achieved by fight, every winner has scars. The men who succeed are the efficient few –they are the few who have the ambition and will-power to develop themselves. So choose to be among the few today."

– Chris Kirubi, Centum Investment, Kenya
---