Zambia-based online microlending tech startup, PremierCredit has received a $650 000 investment from US Venture Capital fund, Enygma Ventures.
Sarah Dusek, Managing Partner and co-founder of Engyma Ventures comments on the performance of PremierCredit.
Read also: West African Tech Startup Expands Offering
"PremierCredit has a proven track record of supporting the informal sector and making informal trading possible for many by providing timely and appropriate loans to help businesses thrive. After an extraordinary year, it has been incredible to see women-owned businesses still thriving and creating expansion plans despite the pandemic."
---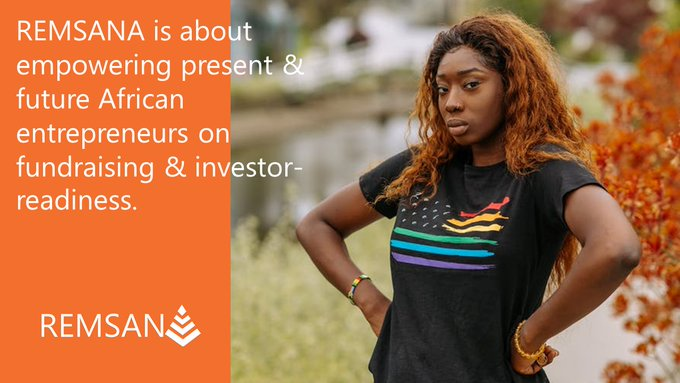 Click here to find out more!
PremierCredit
Operating since 2019, PremiderCredit online platform offers its services in Zambia and Zimbabwe. The fintech startup offers micro-loans to local entrepreneurs and small scale businesses, allowing entrepreneurs to grow their business and positively contribute to the economy.
Partnering with a bank in Zimbabwe, PremierCredit is able to provide affordable bicycles, smartphones, and solar equipment on a 'pay-as-you-go' basis to the underserved communities across Zimbabwe.
Chilufya Mutale, co-founder and CEO of PremierCredit comments on receiving the investment and what it means to the startup.
"We are extremely elated about our partnership with Enygma Ventures. The financial and strategic support will allow us to execute on our vision to service multiple countries across the region."
Enygma Ventures has committed to supporting women-led ventures and startups and this investment adds to its existing portfolio. In 2020, the venture capital fund has reportedly carried out 10 investments.
Currently, Enygma Ventures has applications open for talented entrepreneurs in the SADC region to apply for available funding.
Lelemba Phiri, Principal and Operating Partner of Enygma Ventures concludes that the investment will have a domino effect on the local community, providing much-needed access to a range of services.
"We are excited about this investment and are confident in PremierCredit's ability to execute and expand regionally as they are a formidable team. The ripple effect of such investment goes beyond the immediate business because it in turn enables access to capital for underserved traders and communities."
Read full article here
---
GetFundedAfrica's mission is to uplift people and economies in Africa through entrepreneurship; helping companies find funding, grow, create jobs and solve society's greatest challenges
GFA Attract, GFA Mentorship Program & Application Portal For Funding
Would you like to be an impact mentor?
The African continent is going through a revolution driven by its startups. Your experience could help develop the next Facebook, Google or Netflix. You can be part of this story by volunteering your time to mentor an African startup. Apply Here
GFA Attract Interview With Mostafa Khaled Abdel Akher (Entrepreneur Edition)
In this episode of GFA Attract (Entrepreneur edition) we interviewed, Mr. Mostafa who graduated from the German University in Cairo in 2013, where he received a B.A degree in Management Technology with double core majors in Economics and Innovation. Mostafa now works with Makwa. An Egyptian startup focused on innovation, Makwa aims to offer convenience in the dry clean & laundry sector, through the application of digital technology. Watch Here
Apply For Funding
GetFundedAfrica provides equity capital from $1,000 to $50,000.
For larger amounts (Above $50,000)
we organize syndicated funding rounds of up to $500,000.
Apply Here
Follow Us
"Business is always a struggle. There are always obstacles and competitors. There is never an open road, except the wide road that leads to failure. Every great success has always been achieved by fight, every winner has scars. The men who succeed are the efficient few –they are the few who have the ambition and will-power to develop themselves. So choose to be among the few today."

– Chris Kirubi, Centum Investment, Kenya