Ghana has not seen so much venture capital in its startup ecosystem as 2020 runs out compared to South Africa, Kenya or Nigeria, but GOODsoil, an Africa-focused EU-based early stage venture capital firm is determined to make a dent, nevertheless. Headed by a diverse team of entrepreneurial investors, GOODsoil has soiled Ghanaian fintech company Zeepay with US$940 000 seed capital.
Read also: 6 Factors Standing In The Way Of Expanding Your Business
"We are delighted to have GOODsoil on board," says Zeepay co-founder and managing director Andrew Takyi-Appiah. "We believe with their strong brokerage background, with leading Ghanaian brokerage firm Obsidian Achernar in their portfolio, we will be able to attract good pricing on Foreign Exchange for our wholesale clients."
---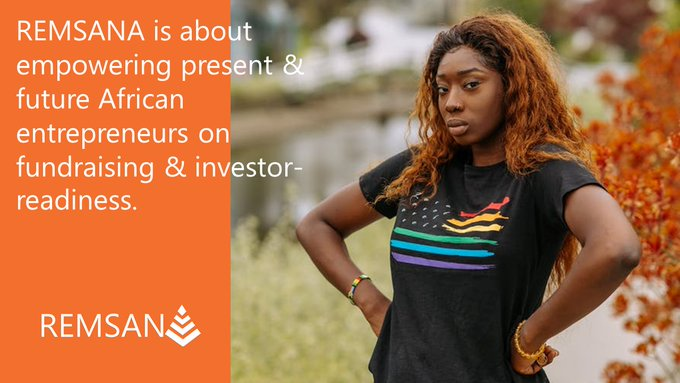 Click here to find out more!
Here Is What You Need To Know
Following this investment, two previous investors in Zeepay have exited their initial investment of about USD24,000 in 2015 to USD940,000 at the 2020 exit.
This makes it the first of the kind that a Ghanaian investor has exited a local startup with such significant gains.
GOODsoil's investment will enable Zeepay to continue to scale and roll out its services across the continent, and extend its global reach by launching in the UK in 2021.
Why The Investor Invested
Based in London and Accra, GOODsoil's portfolio is diverse, and extends across the UK and Sub-Saharan Africa — with a strong focus on Fintech. The company makes up Crunchbase's list of less than 100 Female Founded Investors active in Africa, and one of only 125 Female Founded Venture Capital Investors with Investments in England.
"There are clear barriers to entry for tech startups to scale, and our vision is to level the playing field. We go by the dictum that talent is evenly distributed; opportunities are not," explains Charmaine Hayden, partner at GOODsoil. The company is the perfect fit for entrepreneurs, markets and industries that may typically be overlooked by other VC firms, adds Orla Enright.
Founded in 2017 by Charmaine Hayden, Orla Enright, Ashley Thompson-MacCarthy and Richard Mensah, and based in London and Accra, GOODsoil VC aims to fund 50+ startups in the next 5 years, while also building longterm relationships with investors who are equally passionate about tech innovation, early-stage companies and investment in Africa.
"GOODsoil will remain bullish on Africa for the foreseeable future, as we scale our portfolio and invest in new exceptional startups. We look forward to shortly confirming a $67.5m fund we are currently raising," confirms Hayden.
A Look At What Zeepay Does
Founded in 2014 by Andrew Takyi-Appiah, Zeepay focuses on using digital rails to connect digital assets. The company has a footprint in more than 20 African markets and, in April 2020, became the first indigenous company to be awarded the Electronic Money Issuer (EMI) license to operate as a mobile financial services company by the Bank of Ghana, the regulator of banking and financial services.
Read full article here
---
GetFundedAfrica's mission is to uplift people and economies in Africa through entrepreneurship; helping companies find funding, grow, create jobs and solve society's greatest challenges
GFA Attract, GFA Mentorship Program & Application Portal For Funding
Would you like to be an impact mentor?
The African continent is going through a revolution driven by its startups. Your experience could help develop the next Facebook, Google or Netflix. You can be part of this story by volunteering your time to mentor an African startup. Apply Here
GFA Attract Interview With Mostafa Khaled Abdel Akher (Entrepreneur Edition)
In this episode of GFA Attract (Entrepreneur edition) we interviewed, Mr. Mostafa who graduated from the German University in Cairo in 2013, where he received a B.A degree in Management Technology with double core majors in Economics and Innovation. Mostafa now works with Makwa. An Egyptian startup focused on innovation, Makwa aims to offer convenience in the dry clean & laundry sector, through the application of digital technology. Watch Here
Apply For Funding
GetFundedAfrica provides equity capital from $1,000 to $50,000.
For larger amounts (Above $50,000)
we organize syndicated funding rounds of up to $500,000.
Apply Here
Follow Us
"Business is always a struggle. There are always obstacles and competitors. There is never an open road, except the wide road that leads to failure. Every great success has always been achieved by fight, every winner has scars. The men who succeed are the efficient few –they are the few who have the ambition and will-power to develop themselves. So choose to be among the few today."

– Chris Kirubi, Centum Investment, Kenya