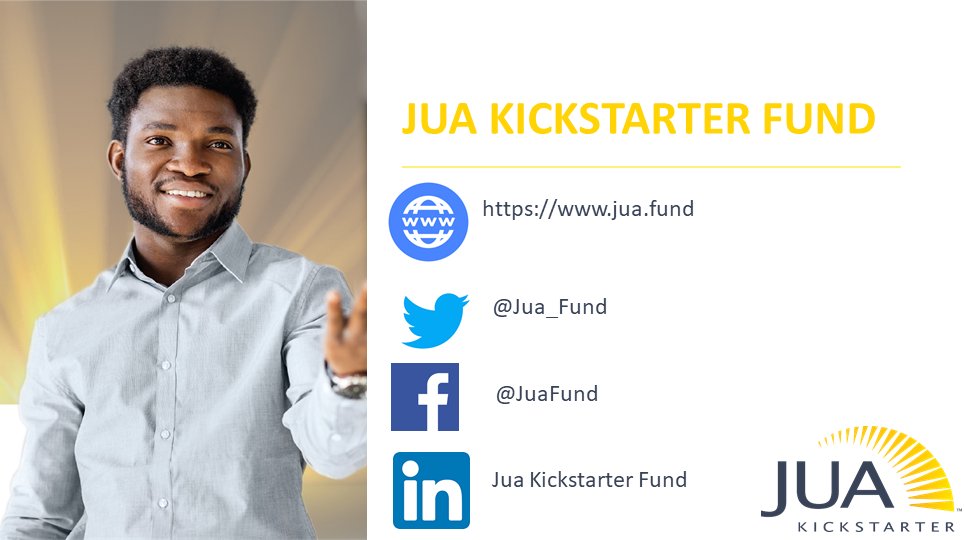 Jeff Bezos has rattled Africa's sleeping super rich rings. After partly committing $30 million into Africa-focused startup Chipper Cash, the doors seem to have opened and Africa's richest people are beginning to show that they care about the continent's nascent startup ecosystem. Businessman Adam Molai of Zimbabwe and owner of Pacific Cigarette Company has led the match with the launch of a new $1 million venture capital fund aimed at providing African start-ups with the needed financing.
Read also: 5G Consumer Market To Reach $31 Trillion By 2030
Here Is What You Need To Know
Called the JUA Kickstarter Fund, the fund will provide startup capital to African startups to grow their future.
According to Molai, while significant strides have been made in addressing Africa's hunger for start-up funding, the continent still pales in comparison to the rest of the world.
"If funders in America had looked at traditional metrics, there would not be Facebook, or Instagram. Unfortunately, in Africa, the sources of funding still heavily consider those metrics," Molai noted.
What Inspired Molai's Kickstarter Fund?
His experience from growing his cigarette-making company, but not discarding Jeff Bezos' most recent expedition on the African continent through Chipper Cash. In any case, Molai noted that to start his tobacco business, he had, together with his partner, to give up 10% equity to a financier, who provided funding for the project.
"My partner and I set up Pacific cigarette company by selling 10% of the equity in the business, at concept stage, to raise capital. However, the valuation was rich because we valued it using the net present value of future cash flows method, which — because our projections were strong and attainable and supported by a robust plan — allowed us to fund the company from the sale of the 10% equity.
"But with these kinds of transactions, there has to be performance as you are selling equity on the basis of your credibility. Should the projections underlying the valuation fail to materialise, this will raise potential equity upliftment issues in the future where the investor will now request more equity for their funds invested, based on your actual performance." They were later to sell an additional 20% to create more critical mass.
---
How Would JUA Kickstarter Fund Work, What Is The Ticket Size And How Do You Apply?
Over the next two months, JUA will be taking applications from African entrepreneurs' ideas, to start up, to established small businesses that need a capital boost.
Applicants will be shortlisted on several criteria including impact on the continent, employment creation and impact of the investment on their business.
Finalists will then participate in a publicly accessible five-day (Olympic) process where the best will progress to each subsequent day.
The participants will go through a discussion format pitch to a panel of judges who will score the entrepreneurs based on the day's theme.
At the end of the week, the successful businesses are immediately given a commitment to funding with only due diligence to ensure they have truthful standing between them and disbursement.
Ideal funding size is between $50,000 and $250,000, however sterling businesses requiring anything up to $1mn will always be considered.
There is no age limit on both the startup owners and the startups themselves.
Applications are still open to startups across Africa. Enter by clicking here.
Read full article here
---
GetFundedAfrica's mission is to uplift people and economies in Africa through entrepreneurship; helping companies find funding, grow, create jobs and solve society's greatest challenges
Guest Contribution, GFA Attract & Application Portal For Funding
Guest Contribution: Disruptive Digital Solutions Is Rewiring The DNA Of Banking
Imagine a bank whose customers can tap on a wearable device to make a payment, regularly receive updates on changes they could make to their investment portfolio through AI-generated insights. Read more
GFA Attract Interview
Katherine (Kate) Pam is a seasoned Business Consultant and Social Entrepreneur with over 17 years of experience in consulting, oil and gas and financial services sectors. She is Group CEO of The Stalwart Group, which comprises three thriving subsidiaries. Watch Here
Apply For Funding
GetFundedAfrica provides equity capital from $1,000 to $50,000.
For larger amounts (Above $50,000)
we organize syndicated funding rounds of up to $500,000.
Apply Here
Follow Us
"Business is always a struggle. There are always obstacles and competitors. There is never an open road, except the wide road that leads to failure. Every great success has always been achieved by fight, every winner has scars. The men who succeed are the efficient few –they are the few who have the ambition and will-power to develop themselves. So choose to be among the few today."

– Chris Kirubi, Centum Investment, Kenya