Tugende, a technology-enabled asset finance company operating in Uganda and Kenya last month raised $6.3M Series A investment round to further enhance its technology platform, both for internal operations and client-facing offerings—including its automated credit scoring platform.
The funding round was led by Toyota Tsusho investment fund Mobility 54 with participation from U.S.-based Global Partnerships' Social Venture Fund, and current shareholders including Denali Venture Philanthropy and Segal Family Foundation, and new angel investors.
"We are extremely delighted to participate in this investment for Tugende," said Takeshi Watanabe, CEO of Mobility 54. "Financial inclusion for MSMEs and individual business entrepreneurs is a critical success factor for sustainable development across African economies. Tugende has proven commercial viability and is also a leader in terms of innovation, execution, and deep respect for its clients and their ambitions.
Read also: Nigerian Agritech Startup Secures $40k Prize
Based in Kampala, Uganda, and launched in 2012, Tugende uses asset finance, technology, and a high touch customer support model to help micro, small and medium enterprises (MSMEs) own income-generating assets.
With over 35,000 clients served, Tugende aims to tackle the USD 331 billion credit gap MSMEs face across Africa. Tugende will also use the capital to further grow its core financing product for motorcycle taxi drivers and accelerate its diversification into other MSME asset finance products including equipment for retails shops, agriculture, and further mobility assets, including e-mobility.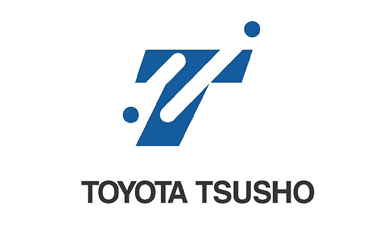 "In addition, we as Toyota Tsusho / CFAO Group are very excited to work with the CEO Michael Wilkerson as well as his excellent team – on the ground, side-by-side, and under a shared vision, to realise the geographical expansion of Tugende, to continue developing innovative value-added services for its clients, and to build together opportunities for long term growth for informal and MSME entrepreneurs," Watanabe said.
Tugende recently launched a client app and has invested heavily in its technology backbone for scalability, data analytics, and operational efficiency. In addition to building ownership, Tugende clients earn a digital credit profile which allows them to unlock new opportunities like discounts, rewards, and products exclusive to top performers in the network.
---
"Tugende consistently demonstrates a commitment to providing high-impact services to boost the incomes of its low income customers so we are thrilled to be part of this funding round," said Jim Villanueva, Managing Director of Global Partnerships' Social Venture Fund.
"Even amidst the pandemic, when there was a temporary ban on motorcycle taxi service in Uganda, Tugende demonstrated disciplined management of impact and operational sustainability, preparing them for rapid growth as the market re-opens."
Tugende currently has 17 branches in Uganda and one in Kenya and has already resumed growth in both countries after Covid-related lockdowns.
"Tugende's focus has always been on meeting our clients where they are today, and finding win-win ways to grow together," said Tugende CEO Michael Wilkerson. "We started with three motorcycle taxi clients, a tiny office without water, and many negative perceptions about lending to the informal sector and motorcyclists in particular."
"Our clients have proven that they are creditworthy tens of thousands of times now and want opportunities to drive their own growth. We are committed to expanding those growth opportunities beyond credit alone—something we have already started by providing smartphones, family insurance, and digital credit profiles clients can access themselves," Wilkerson added.
"Tugende is a launchpad for our clients and a partner for many years to come. We are excited and energised about bringing on strong new investors who also share our long term focus and will catalyse our ability to help clients own their future."
Read full article here
---
GetFundedAfrica's mission is to uplift people and economies in Africa through entrepreneurship; helping companies find funding, grow, create jobs and solve society's greatest challenges
Guest Contribution, GFA Attract & Application Portal For Funding
Guest Contribution: Disruptive Digital Solutions Is Rewiring The DNA Of Banking
Imagine a bank whose customers can tap on a wearable device to make a payment, regularly receive updates on changes they could make to their investment portfolio through AI-generated insights. Read more
GFA Attract Interview
Victor Boyle-Komolafe, the co-founder of Garbage In, Value Out (GIVO), a system that automates and digitises the collection, processing, and sale of recyclable materials. Watch Here
Apply For Funding
GetFundedAfrica provides equity capital from $1,000 to $50,000.
For larger amounts (Above $50,000)
we organize syndicated funding rounds of up to $500,000.
Apply Here
Follow Us
"Business is always a struggle. There are always obstacles and competitors. There is never an open road, except the wide road that leads to failure. Every great success has always been achieved by fight, every winner has scars. The men who succeed are the efficient few –they are the few who have the ambition and will-power to develop themselves. So choose to be among the few today." – Chris Kirubi, Centum Investment, Kenya