South Africa's first solely black-woman-owned private equity fund for underrepresented tech startups, Khula Lula has officially launched.
The micro-financing VC, Khula Lula has also just made its first angel investment of R200 000 into Native Nylon, an upcoming fashion eCommerce startup.
Read also: Beyond Funding; The Value-Add Of VCs
Founded by Milisa Mabinza, a University of Johannesburg alumni, the new kid on the private equity funding block aims to address the existing gap of South African women involved in early-stage entrepreneurial activity, by bolstering female entrepreneurship and underrepresented tech startups.
In an official press release, Mabinza points out that Khula Lula's focal point is black women founded tech startups.
"It has been important for me to pursue this path because we need more catalysts for change in the venture capital landscape, who are actively prioritizing the funding of black women founders," said Mabinza.
In addition, the new VC microfinancing fund will address the disproportionate capital funding opportunities available to young black women-led start-ups in the tech field.
---
Mabiza explains that Khula Lula aims to address the existing challenges faced by black entrepreneurs and female entrepreneurs in securing funding.
"We cannot build on what is already broken, I think the only way to truly revolutionize the private equity landscape is by tearing down the systems that excluded us for the longest period and build new ones on our own terms. This is why I have been fearless at defying the status quo by creating a microfinancing angel and venture capital fund for black women funding black women. Because we need funding structures that are for us by us. And that means changing the models and metrics of existing models to fit our needs, our ecosystems, and our ability to scale. If Khula Lula could achieve this with just one business we fund, then that would be my most fulfilling work."
Native Nylon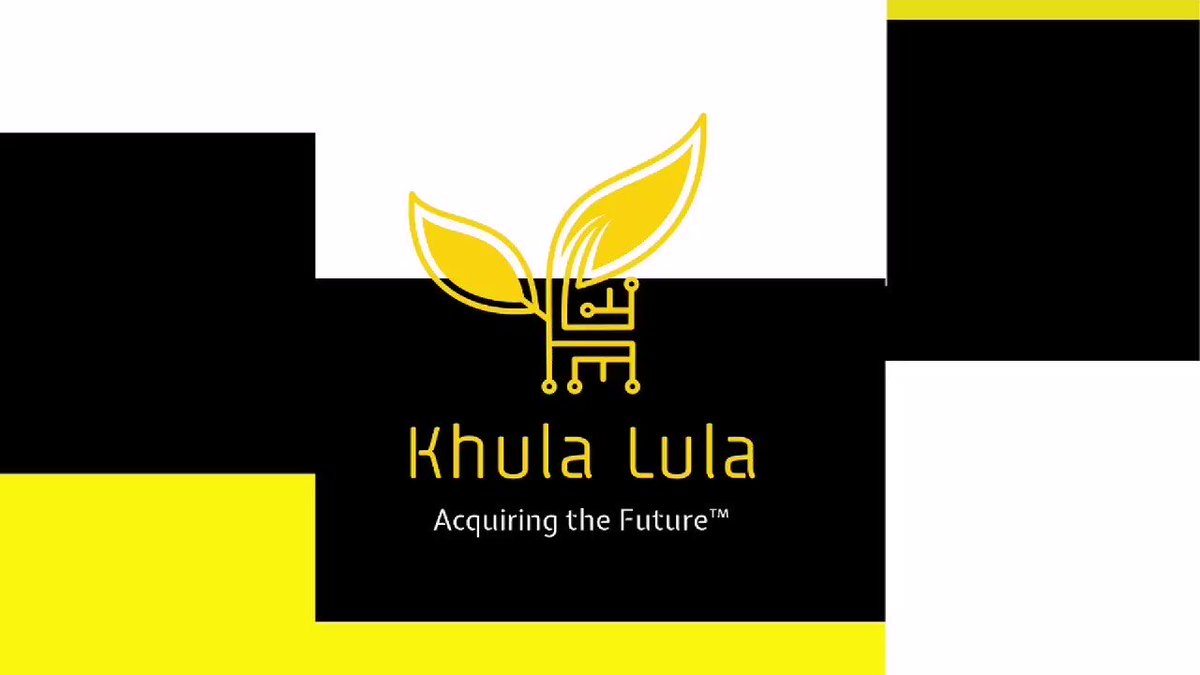 As the first official investment for Khula Lula, Native Nylon, founded by black female entrepreneur, Portia Dhlamini, is expected to launch in November 2020.
The new micro-financing VC fund will work closely with the black woman-owned tech startup as Native Nylon launches into the online retail market.
Providing funding to black-owned tech startups is not the only priority for Khula Lula as it also focuses on ensuring that their investee's businesses successfully enter the market and generate consistent revenue.
Read full article here
---
GetFundedAfrica's mission is to uplift people and economies in Africa through entrepreneurship; helping companies find funding, grow, create jobs and solve society's greatest challenges
Guest Contribution, GFA Attract & Application Portal For Funding
Guest Contribution: Disruptive Digital Solutions Is Rewiring The DNA Of Banking
Imagine a bank whose customers can tap on a wearable device to make a payment, regularly receive updates on changes they could make to their investment portfolio through AI-generated insights. Read more
GFA Attract Interview
Victor Boyle-Komolafe, the co-founder of Garbage In, Value Out (GIVO), a system that automates and digitises the collection, processing, and sale of recyclable materials. Watch Here
Apply For Funding
GetFundedAfrica provides equity capital from $1,000 to $50,000.
For larger amounts (Above $50,000)
we organize syndicated funding rounds of up to $500,000.
Apply Here
Follow Us
"Business is always a struggle. There are always obstacles and competitors. There is never an open road, except the wide road that leads to failure. Every great success has always been achieved by fight, every winner has scars. The men who succeed are the efficient few –they are the few who have the ambition and will-power to develop themselves. So choose to be among the few today." – Chris Kirubi, Centum Investment, Kenya