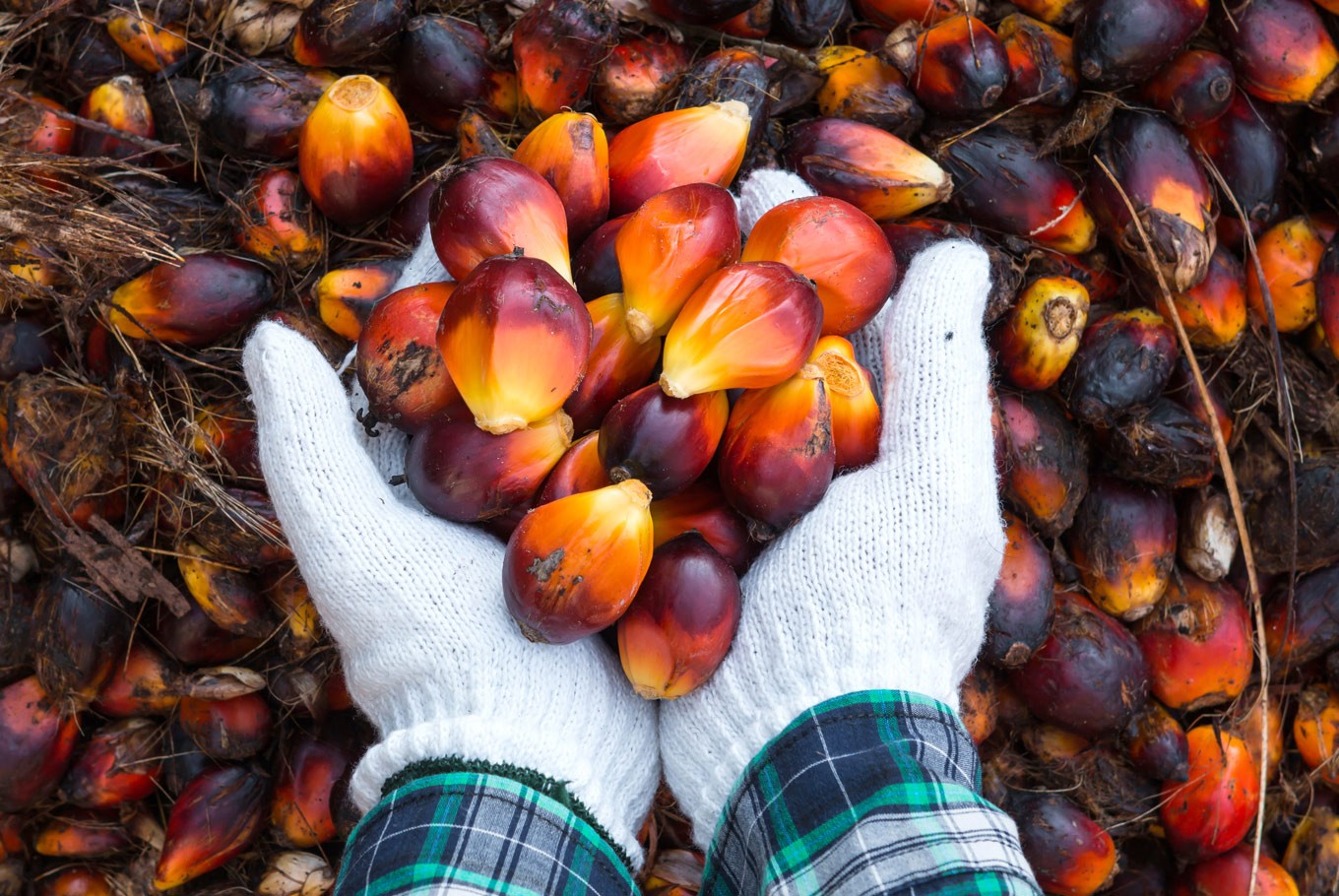 Palm oil is of strategic importance as it is used in the production of more than half of the products sold in supermarkets globally. Nigeria is the largest consumer of palm oil in Africa with a population of approximately 200 million people (World Bank, 2019).
The nation consumed approximately 3 million MT of fats and oils in 2018, with palm oil accounting for 70% or 2.1 million MT. In the same period, local production stagnated at 1.02 million MT resulting to supply shortfall of 1.1 million MT.

To meet this supply gap, the country has depended on importation over the years with hundreds of thousands of tons of Crude Palm Oil (CPO) imported legally for large industries and another 500,000 mt entering the country informally from neighboring countries in West Africa.
A duty charge of 35% was applied on imported CPO to protect local production while in 2016, the Central Bank of Nigeria (CBN), published a list of 41 items, including palm oil, as ineligible for forex through the Nigerian interbank market, effectively increasing the cost of imported palm oil, to manage foreign reserves.
Read also: Zambian Agritech Startup Secures $2.1-Million Funding

While this seems good in government's effort at promoting local production of palm oil, it did not reflect the industry's ability to respond as shortage of crude palm oil for further refining or use in production by local manufacturers remains, thereby resulting to idle capacity utilization.
We have also seen increased cost of legally imported crude palm oil, compared to informally imported crude palm oil, leading to reduced competitiveness in prices of locally produced refined vegetable oil due to the activities of smugglers of refined vegetable oil into the country.

The Nigerian palm oil industry is highly fragmented, which limits its ability to coherently respond to emerging opportunities from time to time. Smallholder farmers (SHF) dominate local production and account for approximately 80% of local production of palm oil (largely Technical Palm Oil TPO with Free Fatty Acid content higher than threshold for industrial usage), while established plantations account for
less than 20% of the total market (producing Special Palm Oil – SPO used largely for industrial purposes after refining).
The Niger Delta region of the country accounts for 54% of local production by SHF involving an estimated one million value chain actors – farmers, processors and traders. The dominance of SHF in the palm oil market has resulted in low output production systems, reducing Nigeria's actual production compared to the country's potential considering low FFB and CPO yields per hectare of land.

Market Development in the Niger Delta (MADE, 2014 and 2020) and Partnership Initiative in Niger Delta (PIND, 2011) in their oil palm value chain studies highlighted the root causes of the poor functioning SHF production value chain as follows:
The SHF channels, producing TPO, are dominated by inefficient processing technologies, leading to large losses of oil extracted from the fruit. Capturing so little oil from the fruit had reduced the value of the fruit (Free Fruit Bunches – FFB) to the point where farmers had little incentive to invest in production of FFB, or even to harvest all the FFB available.

 Much of the available FFB was not harvested due to the cost of harvesting, compared to the price of the fruit. Harvesting of FFB was very expensive and inefficient due to use of traditional tree climbers who were in increasingly short supply leading to high cost per FFB harvested.

 At the same time, with low value of the FFB, farmers had little incentive to invest in improved production practices to grow more fruit, living them with option of simply harvesting fruit from existing trees and plantations, with less focus on planting new higher quality trees. Yields had dropped to 1/5th of normal, as trees ages and existing plantations were not well managed.
---

Public sector in collaboration with potential investors and development partners should step up their efforts at stimulating the adoption of improved processing and harvesting technologies to increase the profitability of palm oil processing for small scale processors. This should be combined with improved access to information on Oil Palm Best Management Practices (BMP) and quality inputs for small holder farmers to increase their productivity.
It is held that the adoption of Small Scale Processing Equipment (SSPE), profitability of small scale processing will be transformed leading to increased oil yields, higher prices for fruit, increased supply of fruit harvested, and investments in production.

In addition, seed certification policy is germane to enhance small holder integration into the Round Table on Sustainable Palm Oil (RSPO), providing benefits of funding, wider adoption of Best Management Practices (BMP) and access to industrial marketing channel.
It is believed that a well-regulated private sector participation in the production and supply of improved oil palm seedlings, would promote investment in oil palm production and increase productivity and competitiveness of locally produced palm oil.

Finally, it is acknowledged that the country's large and rapidly growing population will continue to be a major driver of oil palm demand. According to the CBN, the country currently spends $500 million on oil palm importation annually. Our analysis shows that Oil Palm Vs Oil & Gas sector employment multiple for Nigeria is put at ratio 11:1 (i.e, 2.1 million: 200,000 direct and indirect jobs) in 2018.
This indicates an interesting macroeconomic potential in the oil palm sector. Maximizing this potential will require increasing the overall competitiveness of local production and this involves upgrading all functional levels of the value chain from production through processing and marketing.
Since small holders currently account for 80% of production, incentives to upgrade both their production and processing to meet market demand must be at the forefront of policy dialogue.
Are you an entrepreneur? Share your story with us and get featured on our platform send us an email nichole@getfundedafrica.com
Written By Dr. Vincent Nwani
Dr. Nwani is an economist and business/ investment consultant. He is a former director at the Lagos Chamber of Commerce and Industry (LCCI) where he led training, research and public policy advocacy departments of the Chamber.
Vincent Nwani holds a Doctor of Philosophy (Ph.D) in Economics from Monarch Business School, Switzerland, Master and Bachelor of Science (M.Sc & B.Sc) Degrees in Economics from the Universities of Ibadan and Port Harcourt in Nigeria respectively.
---
GetFundedAfrica's mission is to uplift people and economies in Africa through entrepreneurship; helping companies find funding, grow, create jobs and solve society's greatest challenges
GFA Attract, GFA Weekly Recap & Application Portal For Funding
GFA Weekly Round Up
In this episode of GFA-Attract (VC Edition)
we discuss with Jonathan Berman,
Managing Partner of African Innovation Partners (AIP),
a venture capital/asset management company with $500m in assets under management.

Watch Here
GFA Weekly Round- up
In this week's weekly round up podcast, Nichole discussed about the funding activity between September 21- 25
Listen Here

Apply For Funding

GetFundedAfrica provides equity capital from $1,000 to $50,000.
For larger amounts (Above $50,000)
we organize syndicated funding rounds of up to $500,000.
Apply Here
Follow Us
"Success is not final; failure is not fatal: it is the courage to continue that counts." – Winston Churchill.