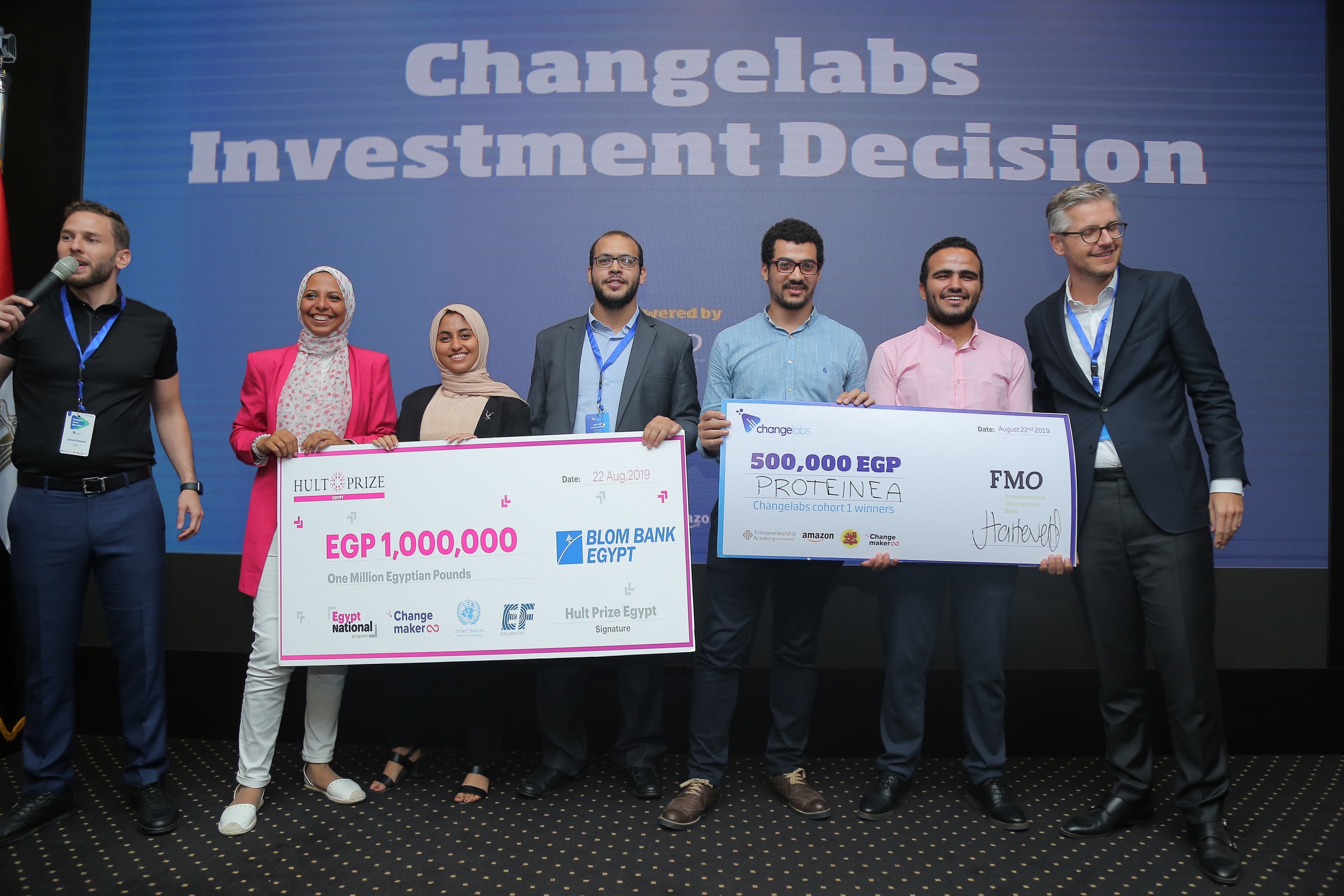 Startup accelerator Changelabs is set to hold its second cohort demo day on 30 September, providing an opportunity for innovative start-ups to secure funds for their businesses.
Changelabs said in a statement that startups that are poised to create significant economic value and deliver jobs have joined the Changelabs accelerator program in partnership with several leading sponsors, including Green for Growth Fund, Amazon Web Services, and the Dutch entrepreneurial development bank FMO.
Here Is What You Need To Know
Thirteen start-ups have joined the program, including Delta Oil (an Egyptian green energy startup focused on oil recycling), Dizaria (the first electric vehicle charging service provider in Egypt), Hand Over (a company specialised in delivering environment-friendly building solutions, Seavo (Egypt's first designer and manufacturer of environmentally friendly watercrafts), Vesstoss (offers an energy-efficient, public transport solution for 'closed communities' in Egypt — electric scooter rentals), Baramoda (agri-tech start-up that is focused on developing organic fertilisers from the waste products of sugar factories), and Dayra (sells pre-owned high-quality clothing online at affordable prices).
They also include DomDom (a user-led digital graphic design platform offering a graphic editor with 1000s of design assets and exclusive Arabic stock photos), El-Dokan (Enterprise e-commerce software designed for large and growing retail stores in MENA region), Hospitalia (In-home healthcare services marketplace), Mawelny (Online platform that connects individuals and SMEs in need for credit finance with banks and other lenders), PraxiLabs (Virtual lab environment for schools and Universities seeking to deliver online education), and Square Corner (platform focusing on culture enhancement by providing fun and engaging gamified virtual team building activities.
The Changelabs accelerator program provides training, mentorship, and support to the selected innovative startups, helping them face the challenges of the market in a practical way, turning their ideas into investment-ready businesses.
In 2019, Changelabs provided EGP 4 million ($253k) in funding in its first round in Egypt.
Read Full Article Here
---
GetFundedAfrica's mission is to uplift people and economies in Africa through entrepreneurship; helping companies find funding, grow, create jobs and solve society's greatest challenges
GFA Attract, GFA Weekly Recap & Application Portal For Funding
GFA Weekly Round Up
In this episode of GFA-Attract (VC Edition)
we discuss with Jonathan Berman,
Managing Partner of African Innovation Partners (AIP),
a venture capital/asset management company with $500m in assets under management.

Watch Here
GFA Weekly Round- up
In this week's weekly round up podcast, Nichole discussed about the funding activity between September 21- 25
Listen Here

Apply For Funding

GetFundedAfrica provides equity capital from $1,000 to $50,000.
For larger amounts (Above $50,000)
we organize syndicated funding rounds of up to $500,000.
Apply Here
Follow Us
"Success is not final; failure is not fatal: it is the courage to continue that counts." – Winston Churchill.