Japaul is exiting the oil industry after a protracted downturn experienced by operators in the sector.
Indigenous oil Services company, Japaul Oil and Maritime Services Plc, has concluded plans to raise N27 billion ($70 million) in a share offer come November 2020.
Money raised will be used to finance its switch to mining, as crude oil exploration and production operations wane due to the devastating impact of the coronavirus pandemic.
Read Next Article:South African Startups Can Now Apply And Get Up To $5.7k From A New Accelerator Programme
The company's Chairman, Jegede Paul, admitted during an online interview in Lagos that the oil services firm (which currently provides offshore construction, equipment leasing, and oilfield support services), has been hard hit by the crash in oil prices. This development has subsequently forced most energy companies to suspend or reduce their investments.
"The oil companies that we are serving have little jobs to do and the little jobs that are there, we are all battling to do at prices that are below our costs. By the next two years, we will completely be a mineral company," Jegede said.
The Chairman also disclosed that Japaul is working with a Canadian firm, Matrix Geotechnologies Ltd, as the consultant for its new are of operation. The company has obtained licenses to mine gold, lead, nickel, and copper which it had identified in commercial quantities in various parts of the country.
Japaul also intends to buy up smaller companies that already have licenses to mine those minerals, as part of plans to boost its production.
With this move, Japaul is exiting the oil industry after a protracted downturn experienced by operators in the sector. The shift to other minerals is coming at a time Nigeria is trying to diversify the economy and move away from over-dependence on oil as its main source of revenue and foreign exchange. The crude oil sales contribute over 90% to the country's foreign exchange earnings.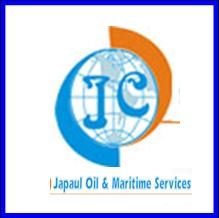 As part of that move, the Federal Government has refocused on the Agricultural sector with investments and policies directed towards that sector to boost food production and foreign exchange earnings.
Nigeria just recently started gold refining in June as part of efforts to boost its billion reserves with the Central Bank of Nigeria.
Nairametrics reported about 2 months ago that Japaul Oil and Maritime Services Plc had announced its plan to change its name to Japaul Gold and Ventures, in a bid to refocus its business to mining and technology activities.
Source: https://nairametrics.com/2020/08/20/japaul-exits-oil-sector-to-raise-n27-billion-as-it-switches-to-mining/
---
"GetFundedAfrica is a technology-based, business information platform operated by Afriscaper Research & Consulting Limited with a mission to reduce barriers to funding for African businesses. GFA matches investor ready, African & African-Diaspora owned companies with global investors, leveraging market research, industry data and news aggregation"
In this episode of GFA-Attract, GetFundedAfrica's Co-Founder, Debo Omololu discusses with Yassine Oussaifi, a Tunis-based Venture Capital Partner at AfricInvest Group. AfricInvest has $1.5 billion in funds under management and is one of Africa's largest venture capital firms. Yassine loves water sports and basketball and tries to relax at beach locations.
Check out Yassine's profile here