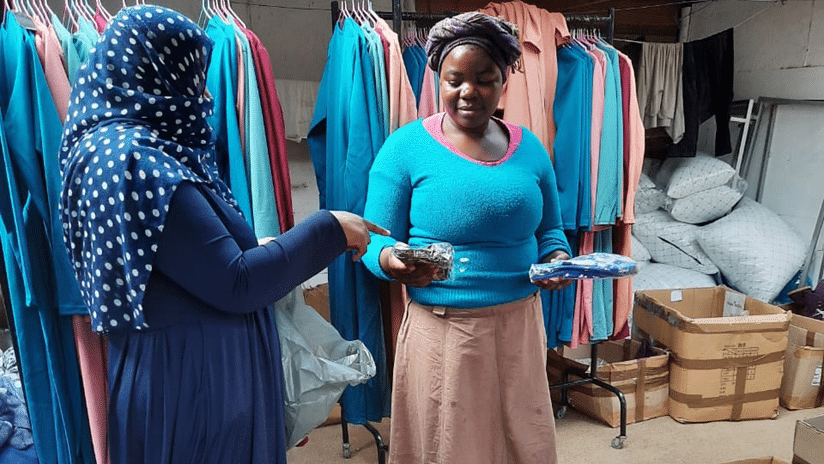 With 30 years of experience building technology companies around the globe, Butkow is the ex COO of Accenture South Africa and now the CEO of Kalon Venture Partners. 
Many people speak about having a playbook to building technology companies, Butkow believes these playbooks can be valuable when times are good and you have strong tailwinds but during a downturn when you have massive headwinds, which is tantamount to facing a hurricane, you should throw these out the window.
"Every downturn I have seen requires a different approach and particularity with the Corona Virus which we don't know when it will end and the ongoing impact it will have on both entrepreneurial and corporate businesses," he says.
Strategic planning
Business as usual is off the table, at least for a while. You need to assess whether the market still needs your business idea. Look at the unique selling point and value proposition in the shifting markets.
Ask yourself if the new situation has made your product or service essential to consumers, a need to have an aspirin vs a nice to have a vitamin. Remember people's priorities have changed.
Be careful not to design a product specifically for Covid-19 needs if you're seeking to build a long term business. Recessionary startups require different strategies but shouldn't focus solely on the recession at hand.
Butkow and his team at Kalon have taken a number of actions since the pandemic and lockdown started. The first thing we have done is to Triage our portfolio companies.
"We have been fortunate that except for one our businesses have been Covid beneficiaries. We have stress-tested each of our businesses and ensured they have a minimum of 24 months runway".
Ensure your liquidity position is adequate for the duration and take swift actions if it is not. A crisis renders your current plans and models obsolete, and your priority must be near-term financial health, he says.
In parallel, plan for the worst-case scenario—in both magnitude and duration, and develop a list of structural changes that can be implemented should the crisis deepen or linger. Operational leadership must believe in and be willing to apply those changes before they become a necessity.
Creative thinking
In a crisis, your customers and suppliers are not just arm's length economic partners; they are flesh-and-blood communities facing the same issues that business owners and entrepreneurs are. The solutions that will make a business resilient will often be found with their partners.
Two things we know about crises from our experience: they are all different, and they all end. How they end for your business depends on the speed and quality of your crisis management.
Butkow explains that in their approach to the pandemic, they undertook a thorough plan for the 'worst case' or 'best case' scenario.
"We have looked at every line item on the income statement and reduced or stopped expenditure that was not critical for their day to day survival. This has meant in a few cases headcount reduction which they have avoided in the balance of their companies. We have battered down the hatches and conducted scenario planning where we have taken a zero-based budgeting approach both on the cost and revenue lines. We have worked with our investee companies in saving their 'Dry Powder' to reduce their burn rate and increase their runway. Where we have cut our revenue forecasts we are also cutting OPEX". 
Success stories
Kalon Venture Partners claims that most of their companies have been Covid-19 beneficiaries and have grown over the past few months. One of these businesses, Mobiz, a marketing technology business has grown around a reported 400% since the start of lockdown.
Mobiz is a user-friendly enterprise tool that allows businesses to create personalised and targeted digital marketing campaigns within minutes and deploy to customers via its integrated
SmartSMS channel (zero mobile data cost to the consumer). In addition, their business platform seamlessly gathers customer behavioural insights to enrich CRM or automate follow-up engagement. Mobiz has often been referred to MailChimp for SMS.
He stressed that the capital markets are less liquid and it is taking far longer to access the available capital. Valuations have also come under pressure and what was an entrepreneur-friendly environment has moved to a venture capitalist friendly environment.
He says that the venture capitalists "have moved from being beggars to becoming King's with their war chest". Many venture capitalists are not investing while they are unable to meet in person with potential investee companies.
Butkow explains that Kalon Venture Partners are still investing compared to other potential investee companies.
"This is not the case for Kalon as they are still investing however the due diligence is taking longer than usual". "We like to access the culture of the investee company by attending progress meetings and meeting one on one with the team members, this has now moved into the virtual world where our objectives are still met, be it at a slower pace". 
How Kalon Venture Partners asses businesses
Butkow describes the way Kalon assesses each business in its portfolio as well as possible new investee startups.
"Covid Beneficiaries" who are achieving outlier growth, they are tools that facilitate collaboration and distributed project planning, remote onboarding, e-commerce, digital payments and many more
"Covid Impacted" businesses that are flat or growing, but more slowly since March 15. There revenues and valuations are growing slower than the first group but still showing slower growth.
"Covid decimated businesses" in various sectors including; travel, events, hospitality, etc. They have no business or almost none anymore. There are many of these startups in South Africa but fortunately none in our portfolio.
Butkow says "the most important component of venture capital-backed business is to stay funded".
At the same time, we are charting a new course for growth by looking at pivoting our startups to take advantage of the new normal.
Butkow has expressed his concern in that many entrepreneurs only have six to nine months of cash in the bank and that it made lead to the closure of many businesses at the end of this year.
The last point Butkow emphasized is the importance of the team. "Take care of the team that might mean layoffs and reorgs to survive and later thrive. Over-communicate to all stakeholders, bring all stakeholders along for the ride. Engage your crew what they should "stop doing, continue doing, and start doing?" He says.
Accelerate the rate of learning and double down on training for your high performers and lead with vulnerabilities and demonstrate a level of personal care for your team and employees.
A new approach to leadership should be taken and maintaining the overall health of your employees. This is a process of growth and requires business owners to change their systems and processes within their businesses along with making their employees and team the focal point of their efforts. 
Source: https://ventureburn.com/2020/08/lessons-for-entrepreneurs-on-how-to-survive-and-thrive-during-a-pandemic/
---
"GetFundedAfrica is a technology-based, business information platform operated by Afriscaper Research & Consulting Limited with a mission to reduce barriers to funding for African businesses. GFA matches investor ready, African & African-Diaspora owned companies with global investors, leveraging market research, industry data and news aggregation"
In this episode of GFA-Attract, GetFundedAfrica's Co-Founder, Debo Omololu discusses with Yassine Oussaifi, a Tunis-based Venture Capital Partner at AfricInvest Group. AfricInvest has $1.5 billion in funds under management and is one of Africa's largest venture capital firms. Yassine loves water sports and basketball and tries to relax at beach locations.
Check out Yassine's profile here