Daily Digest
Funding
News
10 Tunisian Cultural Ventures Awarded Up To $300k In Grant Funding By Tfanen-Tunisie Créative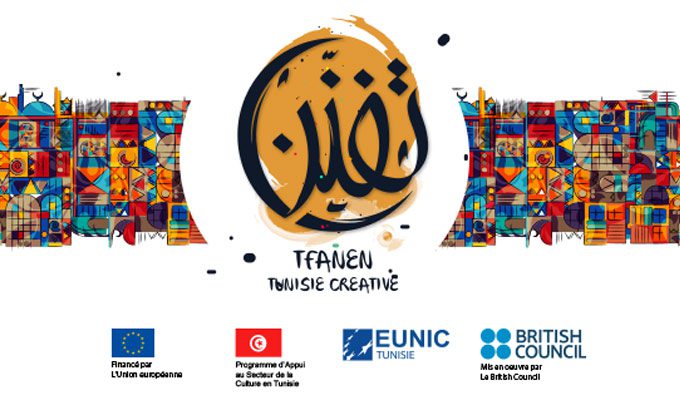 Tfanen-Tunisie Créative has awarded grant funds to 10 Tunisian private cultural companies that have proposed projects within the framework of the Local Cultural Engagement Fund in Tunisia 2020. The projects aim to enhance social and cultural diversity, participation citizenship and the socio-cultural integration of minorities and / or support for access to culture in neighborhoods, rural areas, or remote regions. Each company will benefit from a grant ranging from 30,000 to 300,000 TND.
Here Is What You Need To Know
The call for projects was launched on February 14, 2020, and closed on March 12, 2020 with the receipt of 63 application files, but following the coronavirus pandemic, applicants were invited to readjust their project proposals in the light of the Covid-19 crisis in order to ensure their relevance and feasibility in the face of new constraints and challenges facing the sector.
This approach supports the relaunch initiative of the Ministry of Cultural Affairs consisting of a set of measures to respond to the crisis in the Tunisian cultural sector caused by the Covid-19.
---
All files have been subjected to external and independent evaluations. At the end of the evaluations, 24 companies were shortlisted and were invited to pitch their projects, on July 13 and 14, 2020, in front of 3 selection panels made up of experts in the field of culture, representatives of the Tfanen project and members of the EUNIC network (Network of national cultural institutes of the European Union).
In line with the United Nations Sustainable Development Goals, the Local Cultural Engagement Fund in Tunisia seeks to bring culture closer to citizens, and to stimulate a local collaborative approach, serving an economic, cultural and social ecosystem within in which all actors (citizens, civil society, private sector and public institutions) have their place and can actively contribute.
The fund supports projects with potential for impact in terms of decentralization and sustainable development in their respective sectors or territories.
Tfanen — Tunisie Créative is a project to support the strengthening of the cultural sector, started in June 2016 and financed by the European Union under the Support Program for the Culture Sector in Tunisia (PACT) of the Ministry of Cultural Affairs.
A total budget of 9.7 million euros has been allocated for the implementation of this bilateral program over the period 2016–2021 and for all program activities. The project is a collaboration with the EUNIC network (National Cultural Institutes of the European Union), implemented by the British Council.
---
"GetFundedAfrica is a technology-based, business information platform operated by Afriscaper Research & Consulting Limited with a mission to reduce barriers to funding for African businesses. GFA matches investor ready, African & African-Diaspora owned companies with global investors, leveraging market research, industry data and news aggregation"
Are you an entrepreneur? Share your story with us and get featured on our platform send us an email nichole@getfundedafrica.com
Entrepreneurs and businessmen alike have a crucial and pivotal role in the unemployment and collective required economic output crisis in Africa. Securing investment and funding to facilitate growth and economic impetus thus lies heavily in the minds of businessmen. The challenges of creating the right business plan, a realistic budget to gain traction and identifying adequate potential investors can sometimes be such a daunting process, and creates an avenue to be blindsided without proper guidance, representation or advice. Read more