Cairo-based online real estate platform Sakneen announced today that it has been backed by Y Combinator. The startup was part of Y Combinator's Winter 2020 batch that graduated earlier this year with a virtual demo day. It has raised $150,000 from Y Combinator as part of joining the program.
Breadfast and Trella are the two other Egyptian startups that have recently graduated from Y Combinator. Both of them were part of YC S19.
(Sakneen is one of those startups that had decided to present at YC's next demo day and that is why they were missing from the coverage of YC's W20 batch on MENAbytes and media outlets).
Founded in late 2019 by Ramy Khorshed and Hussein El Kheshen, Sakneen is building an online real estate platform that will make it easier for developers, agents, and individuals to buy and sell properties mainly homes.
"We're looking to reinvent the real estate process. Standing in the way of a better real estate experience is disorganized public information, mismatched incentives in the sales process, and a lack of transparency around financials. Sakneen is building the technology that will help tackle all three with the vision of turning the struggle of finding a home into joy for millions of homebuyers," the two co-founders wrote in a blog.
The platform that is still in the works is expected to be launched later this year. Sakneen's business model, for now, is charing the developers and agents using its technology platform a monthly fee, company's co-founder and CEO Ramy Khorshed revealed in a conversation with MENAbytes, adding that they will also look into the possibility of monetizing the transactions in the future but that's not something they're starting with.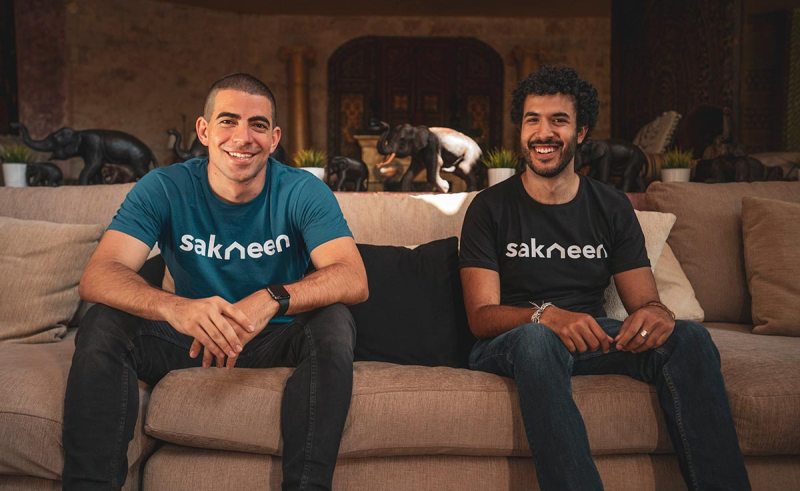 Download GetFundedAfrica's e-Guide to fundraising for start-ups Here
The individuals looking to buy the homes will be able to search the inventory (which will be in the form of both primary and secondary properties on Sakneen through its search engine. The startup told us that it won't feature any paid ads or listings.
Speaking to us about their YC experience, Hussein El Kheshen, the co-founder and CTO of Sakneen, said, "Being part of Y Combintor was a truly great experience for us as founders and a company. It was great to have a lot of contact with different mentors and significant figures from Silicon Valley who provided us with tailored advice to make sure that the product we're building was the best possible product and that the decision we were taking were mitigating the mistakes that other founders had made in the past."
Aaron Epstein, a Partner at Y Combinator, in a statement, said, "At YC, we help talented founders from anywhere in the world to access the advice, network, and funding that Silicon Valley has to offer. With Sakneen, we see dedicated founders, tackling a huge problem, in a region of the world that has tons of opportunity for tech investment. It was an obvious decision to fund them and pleasure for us to support them."
There are two more regional startups that were part of Y Combinator's W20 batch and haven't announced it yet as they're apparently waiting to present at YC's next demo day.
Source: https://www.menabytes.com/sakneen-y-combinator/
"GetFundedAfrica is a technology-based, business information platform operated by Afriscaper Research & Consulting Limited with a mission to reduce barriers to funding for African businesses. GFA matches investor ready, African & African-Diaspora owned companies with global investors, leveraging market research, industry data and news aggregation"
GFA's must read weekend feature entitled Making Finance Work For Agriculture in Africa [Part 2] has been released. Read more
Are you an entrepreneur? Share your story with us and get featured on our platform send us an email nichole@getfundedafrica.com