20 African startups have been selected for Google for Startups Accelerator Africa Class 5. The selected pool of startups for this new class of Google for Startups Accelerator Africa 2020 are from Ethiopia, Ghana, Kenya, Nigeria, South Africa, Tunisia & Zimbabwe.
The startups cut across an array of industries like logistics, transportation, education, agriculture, e-commerce, media, health and professional services.
The announcement was made in a blog post by  Onajite Emerhor, Head of Google for Startups Accelerator Africa.
Download GetFundedAfrica's e-Guide to fundraising for start-up's Here
He wrote: "Adapting to this new normal, Google for Startups Accelerator ( formerly known as Launchpad) Africa Class 5 will be done remotely.
"This year, we will be hosting one combined class, with 20 startups instead of 12. The program will run for the usual 3 months, with a one week 'virtual bootcamp' per month, beginning 29th June until 11th September 2020."
Emerhor added: "Our commitment to supporting innovative startups in Africa remains strong. Especially now more than ever, running a startup requires innovative thinking, mentorship, and collaboration."
THE 20 SELECTED STARTUPS ARE: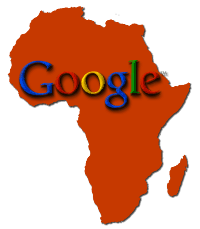 Since its launch in 2018, the Google for Startups Accelerator program has worked with 47 startups from 17 African countries: Algeria, Botswana, Cameroon, Côte D'Ivoire, Egypt, Ethiopia, Ghana, Kenya, Morocco, Nigeria, Rwanda, Senegal, South Africa, Tanzania, Tunisia, Uganda, and Zimbabwe. They have contributed to economic prosperity & empowerment by collectively raising millions of dollars in investment, and creating hundreds of jobs.
Source: https://innovation-village.com/20-african-startups-selected-for-google-for-startups-accelerator-africa-class-5/
"GetFundedAfrica is a technology-based, business information platform operated by Afriscaper Research & Consulting Limited with a mission to reduce barriers to funding for African businesses. GFA matches investor ready, African & African-Diaspora owned companies with global investors, leveraging market research, industry data and news aggregation"
GFA's must read weekend feature entitled Making Finance Work For Agriculture in Africa [Part 2] has been released. Read more
Are you an entrepreneur? Share your story with us and get featured on our platform send us an email nichole@getfundedafrica.com