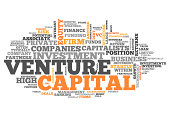 Venture Capital firm and previous investor in African startups such as Kudi, Terrapay, Gebeya, etc. Partech has announced the final closing of its latest Seed Fund, Partech Entrepreneur III, at $100M, investing in post-COVID trends in health, work, commerce, finance, mobility and computing.
The VC said despite the lockdown, the Fund is actively investing in Europe, US and Asia to support seed-stage startups in the reboot of what our personal and professional lives will look like in years ahead.
Here Is What You Need To Know
With the Partech Entrepreneur III Fund, Partech is now one of the largest seed investors around the globe, with its seed funds exceeding $300M in total and topping 160 investments in 22 countries across Europe, US and Asia. Partech seed funds are run by a dedicated team of 10 investors made of former founders and startup employees, located in San Francisco, Paris and Berlin.
Partech invests across all stages of seed, from pre-seed rounds of a few hundred thousand dollars to pre-Series A rounds of several $M, from chips & deep tech to marketplaces. Investments are focused on 6 verticals revealed and accelerated by the 2020 crisis:
Future of Health:​ ​Personalized, Online, AI-assisted
Future of Work:​ ​Remote, Collaborative, Continuous education
Future of Commerce: ​Software-enabled, Social, Instant
Future of Finance: ​API-based, Data-driven, Decentralized
Future of Mobility: ​Autonomous, Multimodal, On-demand
Future of Computing: ​Edge, AI, Wireless
Partech seed funds are large by design, so as to be able to invest pro-rata (or more) in follow-on Series A and B rounds led by other Funds. After 18 months from the initial Partech investment, 2/3 of companies have either raised Series A, or been acquired at a higher valuation. They have raised more than $1.5B in follow-on money as of today.
Partech's Investment Checklist
For founders, that means being able to check off or address all the items on this list:
Communicating to customers about business and safety in coronavirus times
Reassuring employees
Keeping a lid on costs
Quickly nailing available loans and financing
How long did it take to stabilise your company after the pandemic hit your part of the world?
What do you think needs to change at your company after Covid-19?
What's different in your market now?